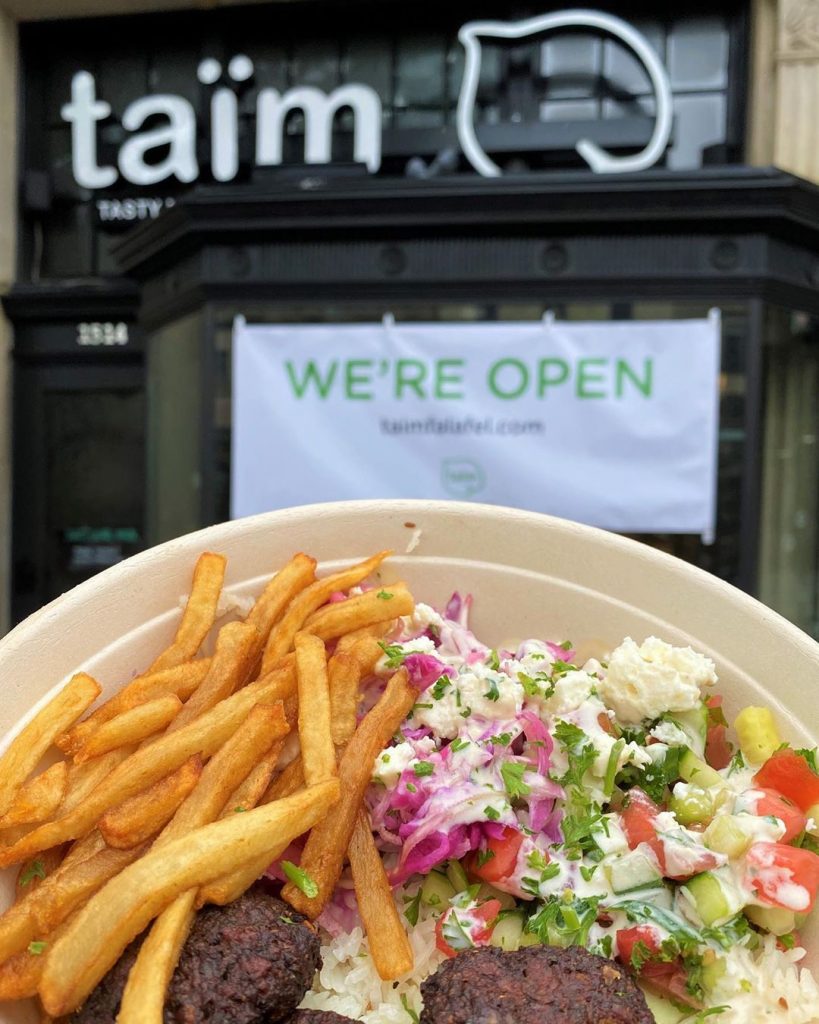 Taim Falafel is a vegetarian Israeli food chain with locations in NY and D.C, and they have just opened brand new storefront in D.C's Dupont Circle neighborhood, which will be .
Read about Taim's Georgetown, D.C location
Taim's menu includes an array of mains, including falafel, sabich, and cauliflower shawarma. Perfect for a vegetarian craving those traditional shawarma flavors. Their mezze menu offers Israeli staples like pickled cabbage, hummus and marinated beets.