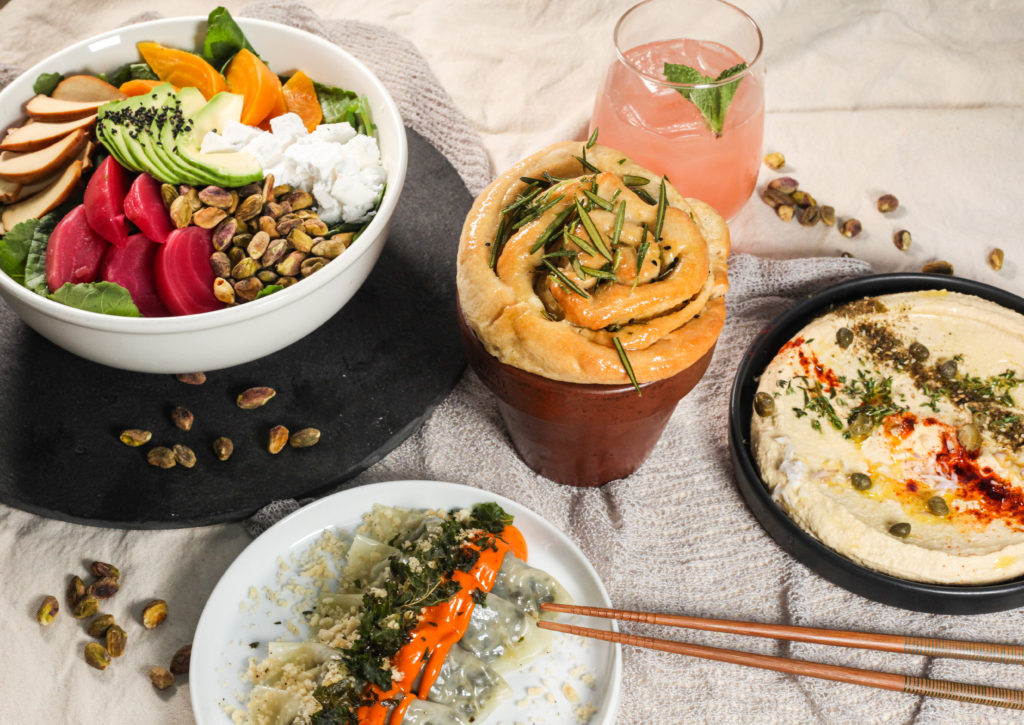 Beyond Sushi became kosher only in late 2017, but has rapidly expanded in NYC, especially following an appearance by Chef Guy on Shark Tank.
The restaurant chain is about to open its 7th restaurant in the city, this one on the Upper East Side, seating 50, and equipped with a smoker and flame grill, new tools to offer new dishes to their creative kosher vegan menu. The restaurant will be opening in the next month.
Owners Guy and Tali Vaknin plan on opening more Beyond Sushi restaurants in the coming years including on the Upper West Side and in Williamsburg, Brooklyn.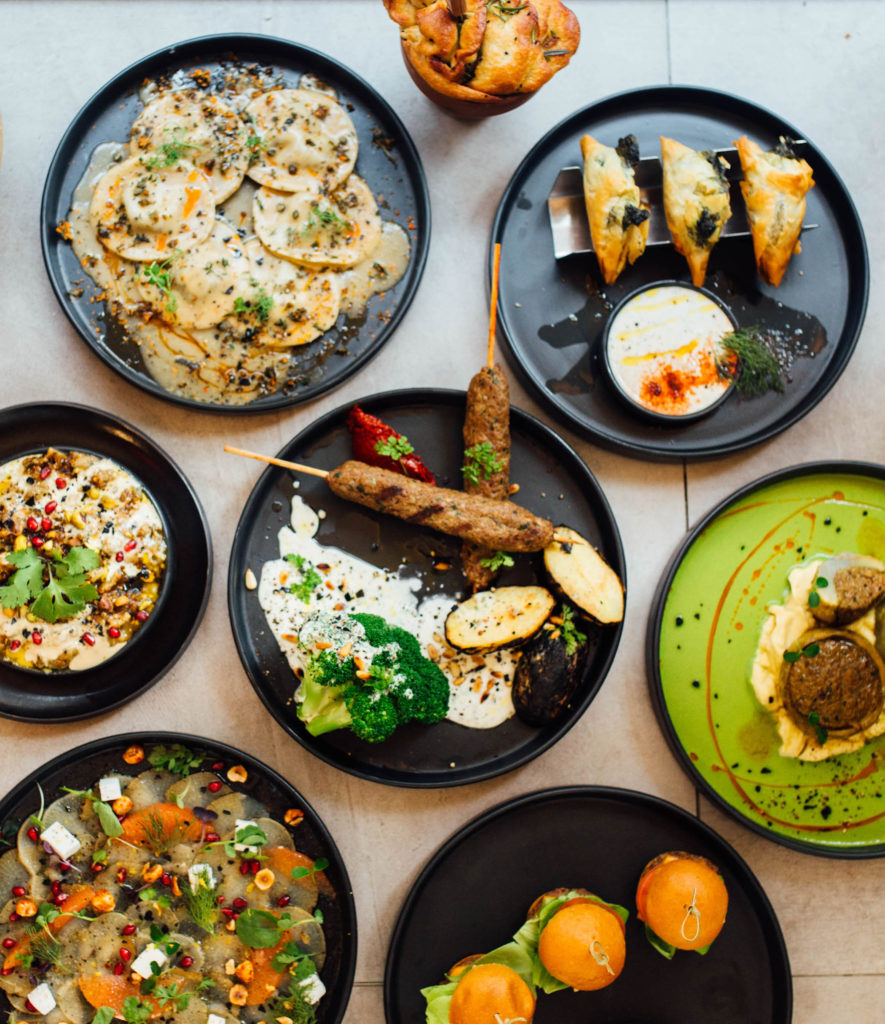 Beyond Sushi is known for their fishless sushi rolls, hearty ramen bowls, dumplings, and more, with a slew of new items coming to the menu in the near future.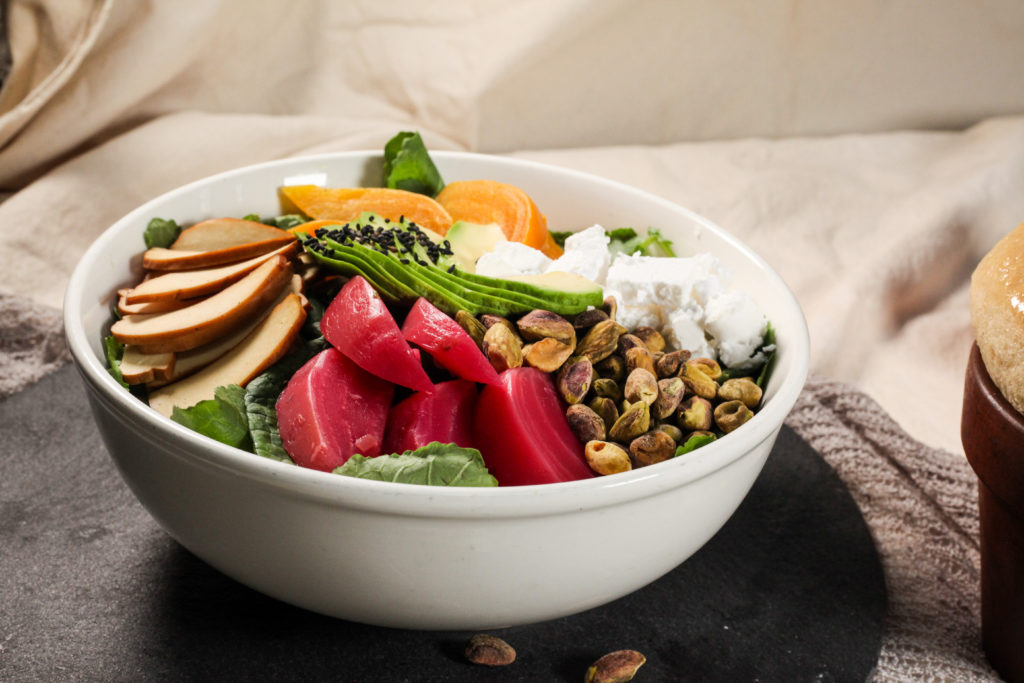 At the new UES restaurant, Beyond Sushi will add a brunch offering, as well as new menu items and cocktails. New dishes will include cherry wood-smoked pastrami seitan kebabs with a cracked pepper crust, and a meat-free burger topped with red wine-caramelized onions, pickled green tomatoes, and feta. "Bloody Kale'' and lavender-lychee Collins are drinks that will appear on the new cocktail menu.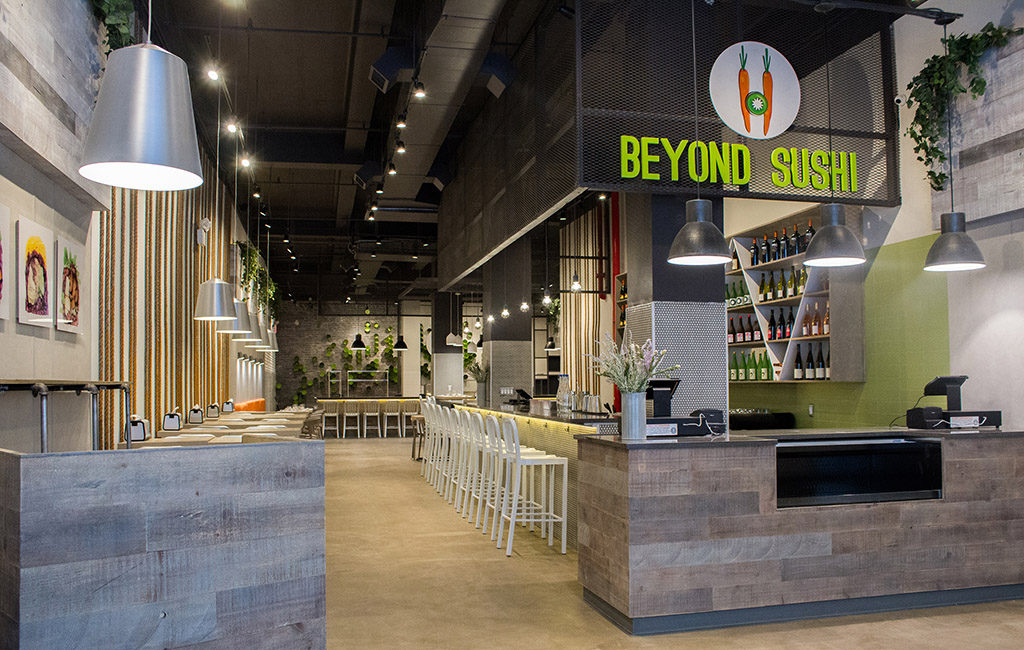 The chain has recently launched full service catering offering everything from passed hors d'oeuvres, buffet stations, seated dinners, event staffing, to bar services, etc.
This UES location will be opening at 1429 Third Avenue, at East 81st Street.
Beyond Sushi's restaurants are kosher certified by the IKC.
[Images by Beyond Sushi]