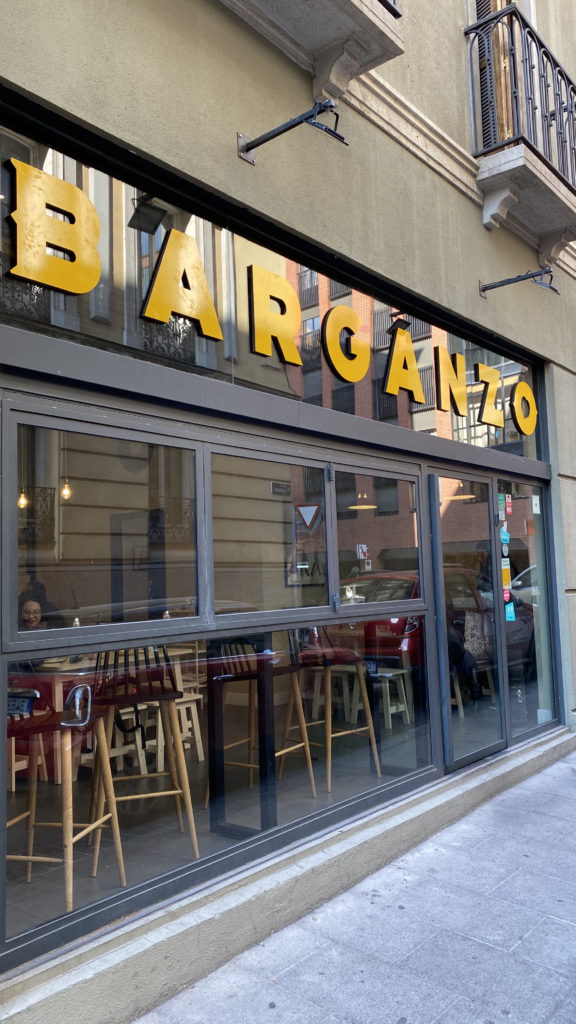 Having opened just over a month ago, Barganzo is a brand new kosher pareve Israeli restaurant close to central Madrid.
The modern eatery specializes in a multitude of hummus plates, falafel, shakshuka, and more.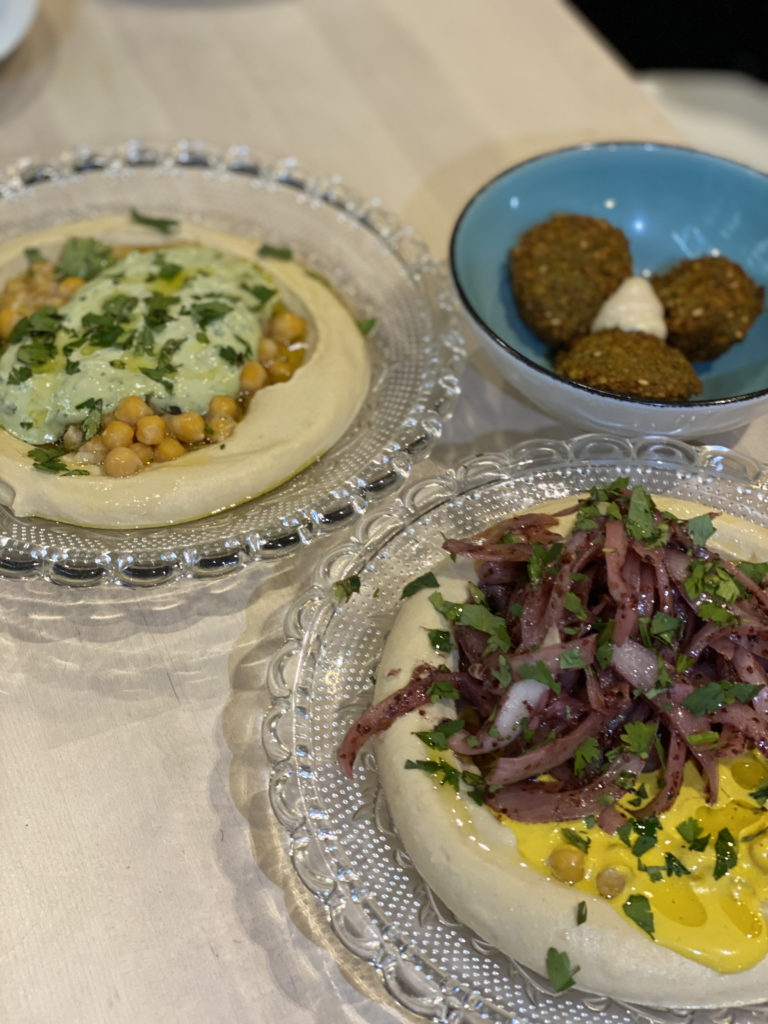 Their house special "Hummus Barganzo" is hummus topped with pickled onions, green tahini, amba tahini, and chunky chickpeas.
The hummus, tahinis, and concoctions are all made in house, and everything is freshly prepared by the Israeli owners of the restaurant, Tami & Aviv. He expertly crafts the hummus each morning which has quickly become loved by locals and visitors alike.
Barganzo doubles as a cafe with freshly brewed coffees, lattes, espresso, and more. The interior of the restaurant is modern and sleek, with bright portraits of famous people throughout history, drawn by an Israeli artist.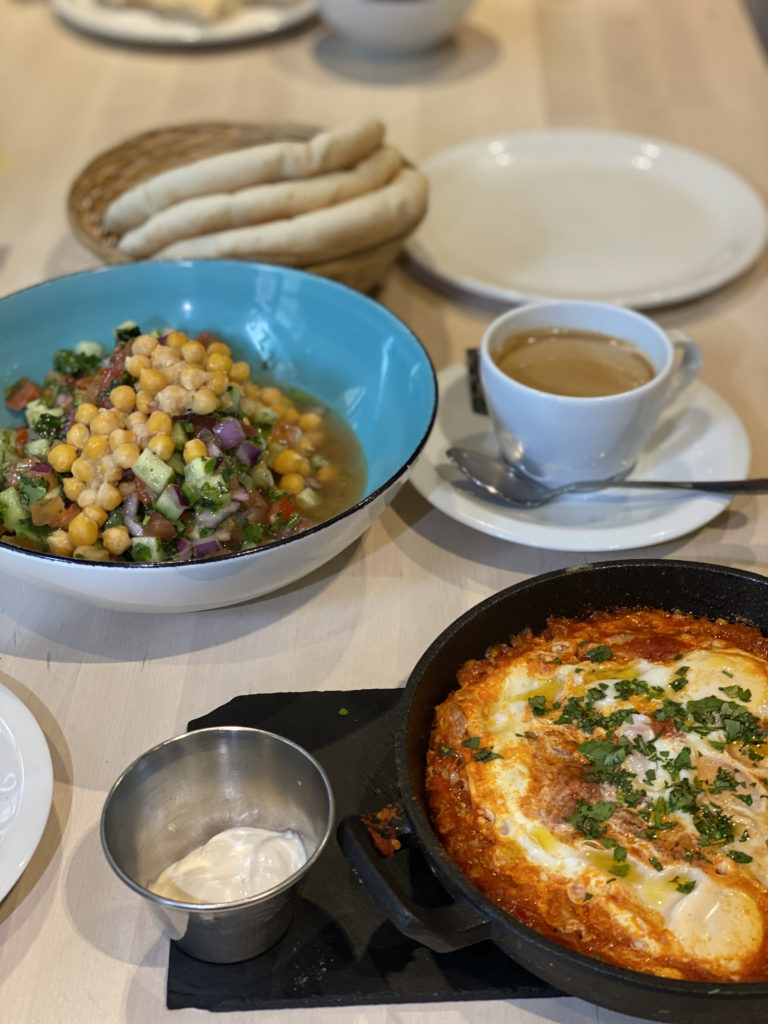 Barganzo is located in the Chueca neighborhood of Madrid, which is walking distance to the central part of the city. Barganzo is the only kosher restaurant in Madrid not located in the Jewish neighborhood of Trafalgar.
Hours of operation currently are Monday to Thursday from 12:30pm-11pm, Friday from 12:30-5pm, Saturday closed, Sunday from 12pm-10pm. The restaurant expects to be open for breakfast hours in the near future with eggs, salads, and coffees.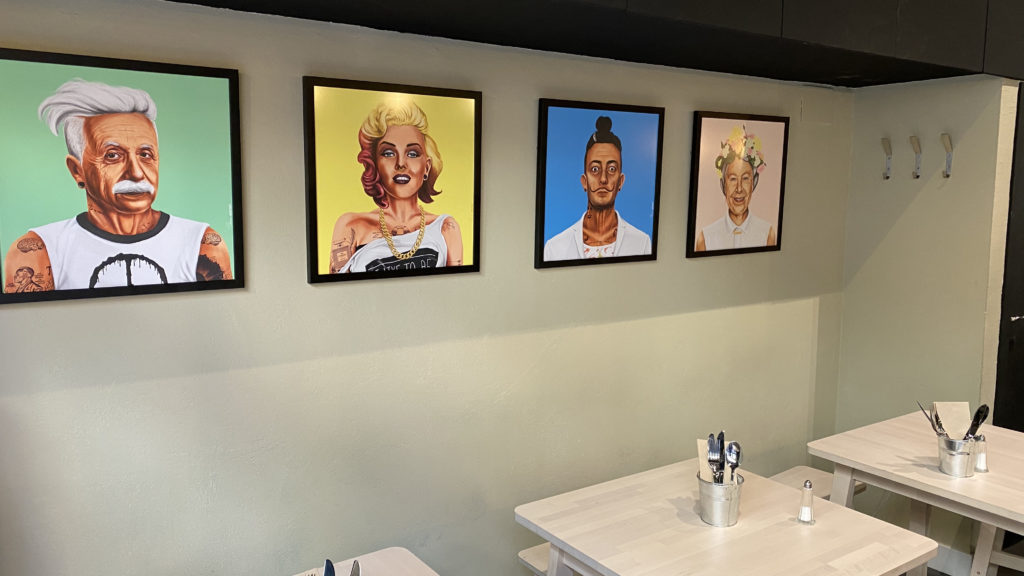 Barganzo is located at Calle Colmenares, 13 in Madrid, Spain.
Kosher certification for Barganzo is provided by KM (Kosher Madrid), the Chief Rabbi of Madrid.