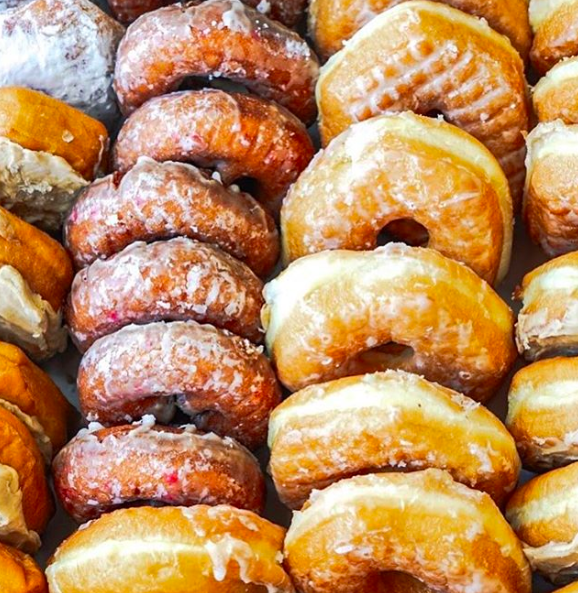 Every year on the first Friday of June for the last 81 years, America celebrates the best fried pastry that keeps the country moving with National Donut Day, or as we like to call it "Free Donut Day."
Here's a list of kosher donut shops with their free donut offers for this Friday, June 7th:
Dunkin Donuts: receive a free Dunkin' donut when you purchase any beverage. Click here for a list of kosher certified Dunkin' Donuts shops.
Krispy Kreme: One free donut per customer, no purchase necessary. Click here for a list of kosher certified Krispy Kreme shops.
Broad St. Dough Co.: this local favorite on the Jersey Shore in Oakhurst, NJ is offering a free donut with any purchase.
Doughnut Plant: the Grand Central Terminal (NYC) location of Doughnut Plant is offering a free doughnut with every purchase. Click here to learn more about Doughnut Plant becoming kosher.
Goldie's Donuts & Bakery: located in Lyndhurst, Ohio, this donut shop is donating 10% of the proceeds from National Donut Day to the Salvation Army.