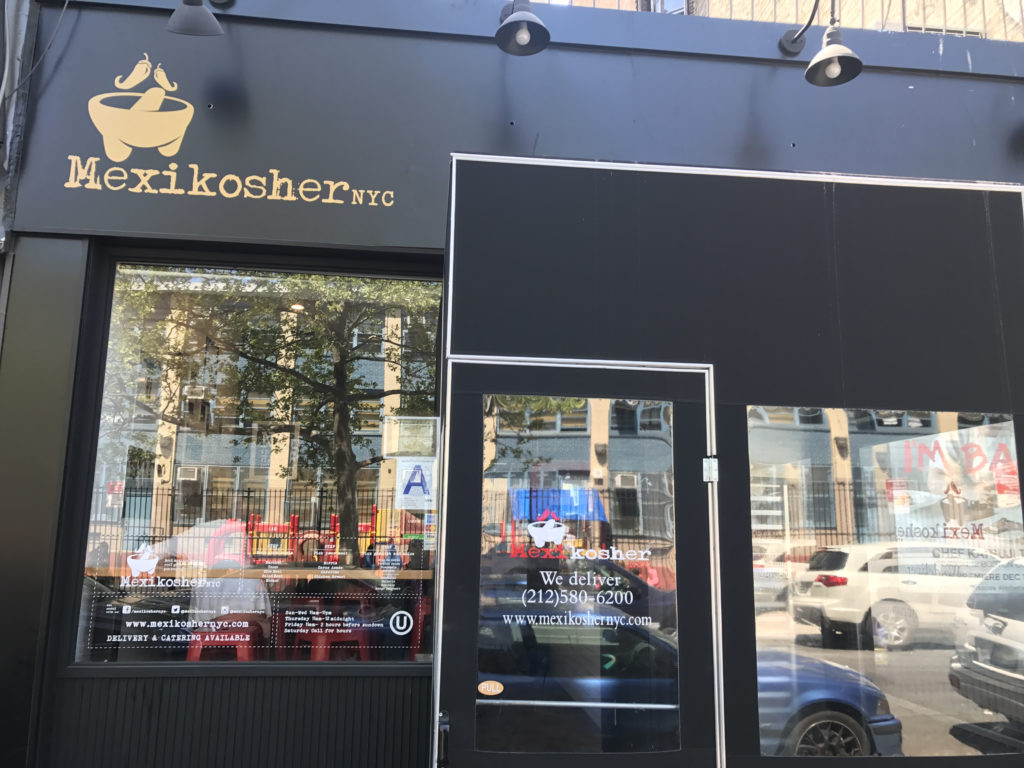 The small UWS kosher eatery, Mexikosher, now offers items from 3 kosher restaurants, including both Carlos & Gabby's and Graze (both originally from the 5 Towns, Long Island).
The full menus for all 3 restaurants are all available in this 6 page PDF: menu
Expect your favorite sandwiches and items from Carlos & Gabby's menu from its other locations as well as beef jerky and charcuterie from Graze.
The new Mexikosher / Carlos & Gabby's / Graze Smokehouse location is at 100 W 83rd St. near Columbus Ave.
This location is kosher certified by the OU.
Notes about these restaurants: