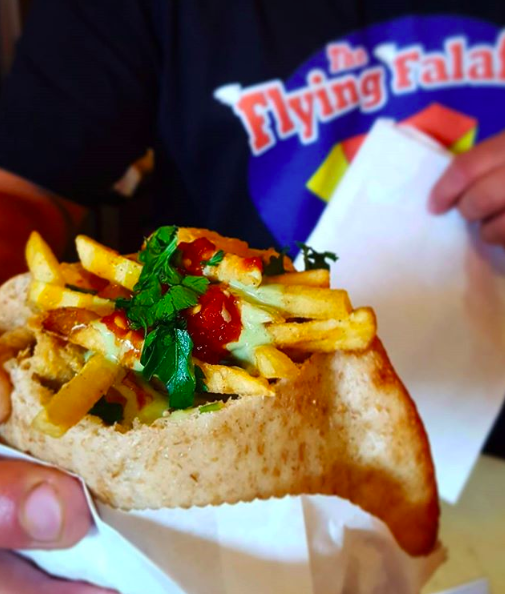 East Bay Kosher, a brand new kosher certifying agency east of San Francisco, is offering restaurant free kosher certifications to restaurants in Oakland, Berkeley, and nearby that meet their qualifications, not too dissimilar from the new certification group out of Washington, D.C.: DC Kosher.
Flying Falafel is the first restaurant to receive the kosher certification from East Bay Kosher. It's an established restaurant that will be continuing its operations but now under the auspices of the new kosher certifying agency. (Flying Falafel also has a location in San Francisco which is not kosher certified at this time).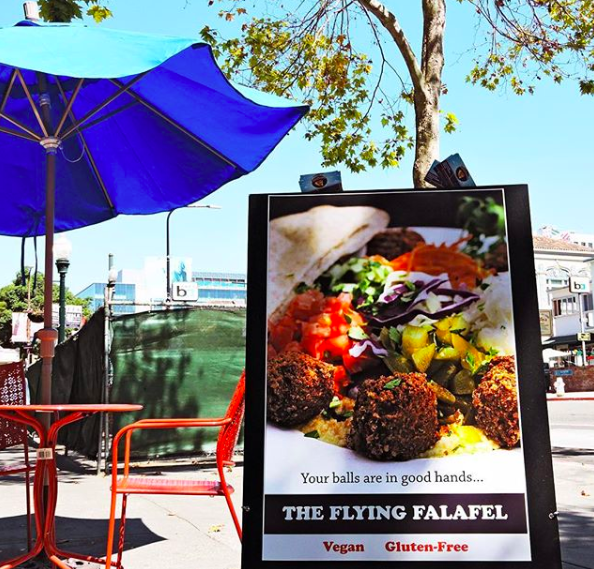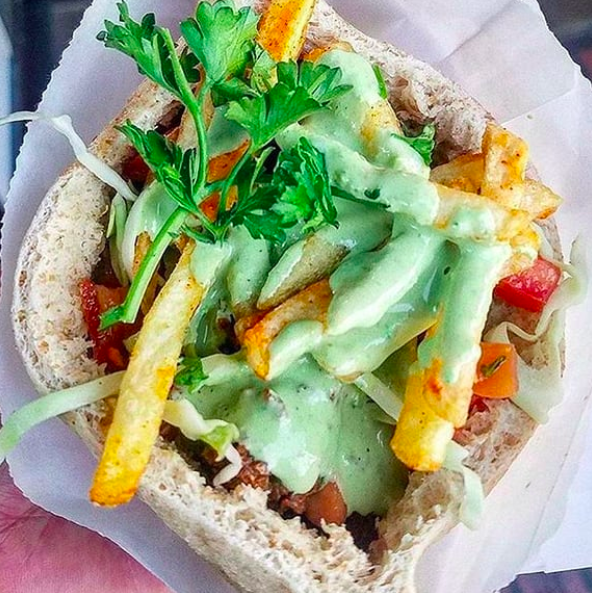 The vegan falafel shop has also added a new washing station in the restaurant for observant diners.
Because Flying Falafel is open on Shabbat, East Bay Kosher specifies that "all food and drink products purchased at this location are certified as kosher, except for food that is produced during Shabbat and Chagim. This means that only food purchased more than 30 minutes after the end of Shabbat or a Jewish holiday should be consumed, and no food from this establishment should be purchased on Pesach eve after 10:00 AM until one hour after Pesach."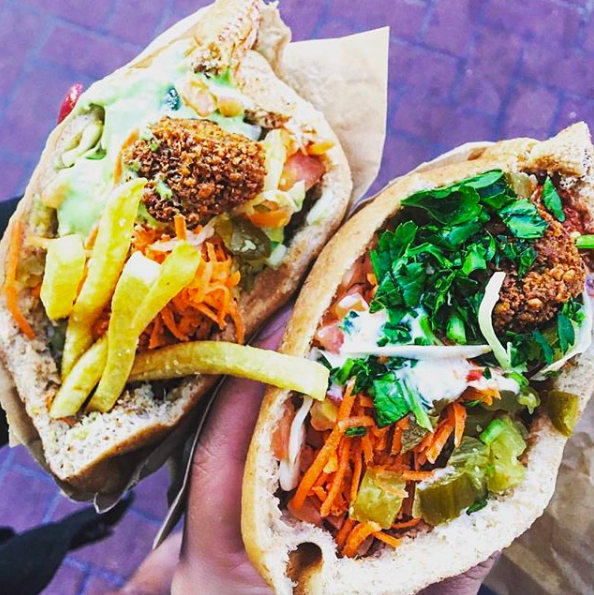 Hours of operation for Flying Falafel are: Mon-Thurs: 10:30am – 11pm; Fri-Sat: 10:30am – midnight; Sun: 10:30am – 9pm
Flying Falafel is located at 2114 Shattuck Ave., Berkeley, CA.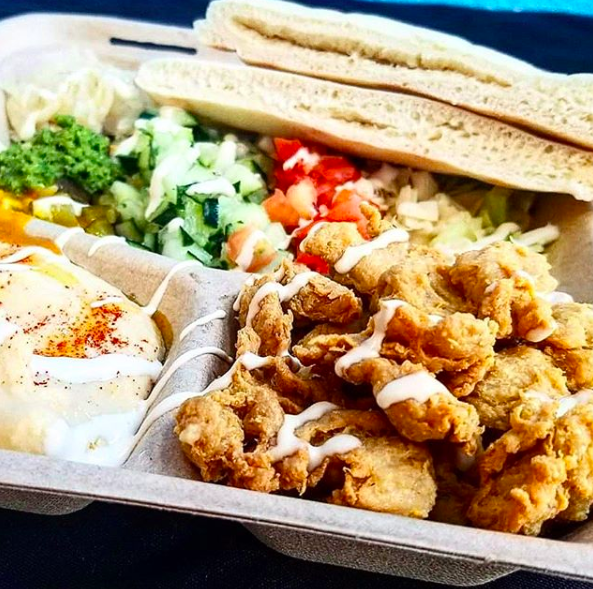 Source: Jweekly.com