A brand new kosher vegan and sushi concept restaurant, Beji Sushi, has opened in Agoura Hills, California (near Thousand Oaks and north of Malibu) at the beginning of the month.
"Beji" is the Japanese word for "veggie" which by name, promises diners a wholesome vegetarian dining experience. By concept, this is extremely similar to Beyond Sushi, which is also a kosher vegan sushi restaurant.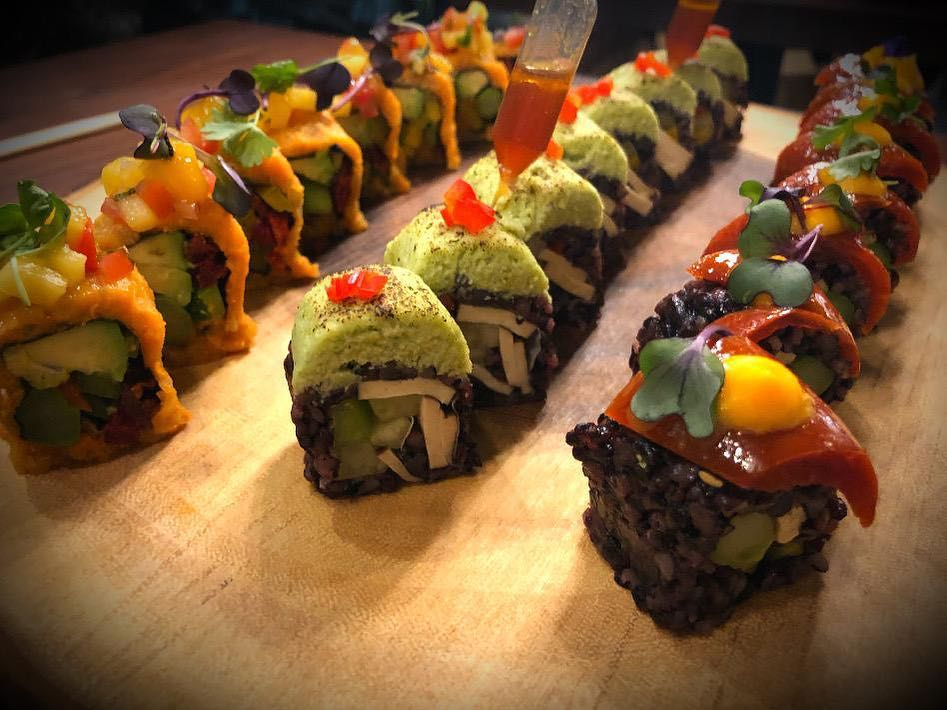 Menu items include edamame, seaweed, fusion guacamole (Japanese inspired guacamole served with celery sticks), and tofu tartar (served with black rice, mixed greens, avocado, mango salsa).
Sushi dishes range from Mango Mania (black rice, avocado, mango, cucumber, spicy veggies, spicy aioli and zesty mango), California Sun (mixed grain rice, asparagus, mango, bell peppers, spicy tofu, seasoned tomatoes, carrot ginger sauce), and other unique dishes.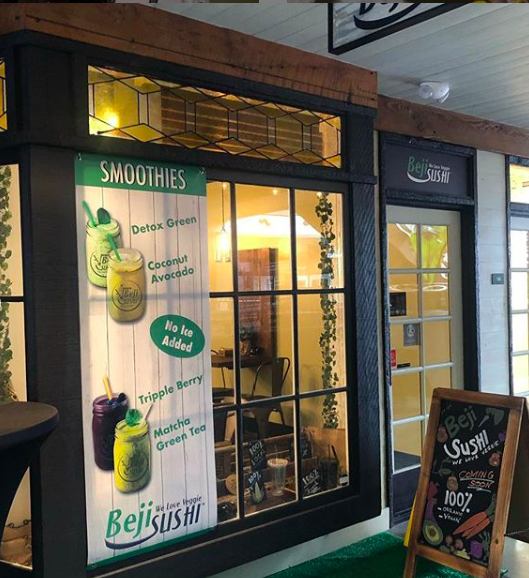 The restaurant also serves hand rolls, wraps, soups, nigiri, and poke bowls.
Beji Sushi is certified by Kosher LA.
Located in the Whizin Market Square, 28914 Roadside Dr #105, Agoura Hills, CA.