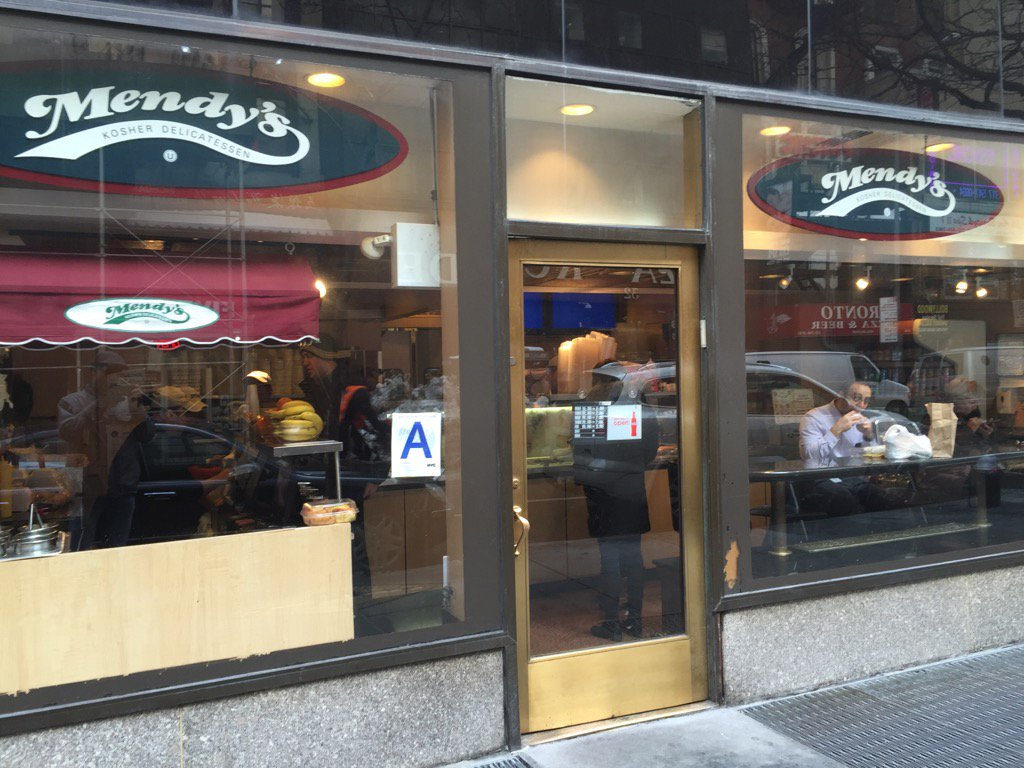 Mendy's Deli has been around for decades and was featured prominently on arguably the greatest TV sitcom of all time, Seinfeld.
Recently, Mendy's has closed down 2 of its Manhattan locations: Rockefeller Center and the Atrium, both in midtown.
Mendy's Deli remains open on 34th street (off of Park Ave), inside the Grand Central Terminal dining concourse (with both a meat and dairy location), as well as in Crown Heights, Brooklyn, next to the Jewish Children's Museum.