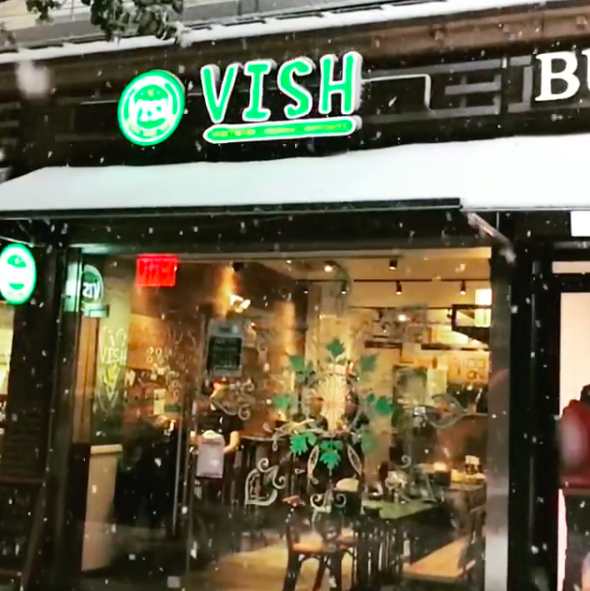 Vish is a pareve hummus bar that opened earlier this year in Noho, near NYU on E8th St, and was started by the guy behind Hummus Eliyahu in Tel Aviv.
It mainly serves hummus bowls with various toppings, pitas, and soups. It is reasonably priced and tasty. View the full Vish menu here.
Vish has now expanded into two new neighborhoods in NYC: Morningside Heights: inside the Columbia University Hillel and in Williamsburg, Brooklyn at the North 3rd Street Market.
All of Vish's locations are kosher certified under the OK.