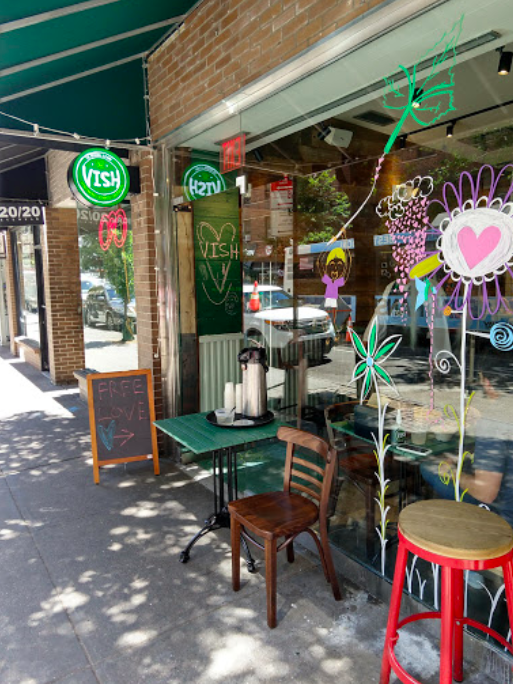 Vish is a newly kosher certified vegetarian hummus bar, with multiple locations, but only the Noho location on E8th st.
Vish is the sister restaurant for the Israeli chain Hummus Eliyahoo.
The hummus is served with a myriad of toppings including whole chickpeas, sautéed mushrooms, fava beans, eggplant, vegan shwarma, hard boiled egg, falafel, and even a shakshuka.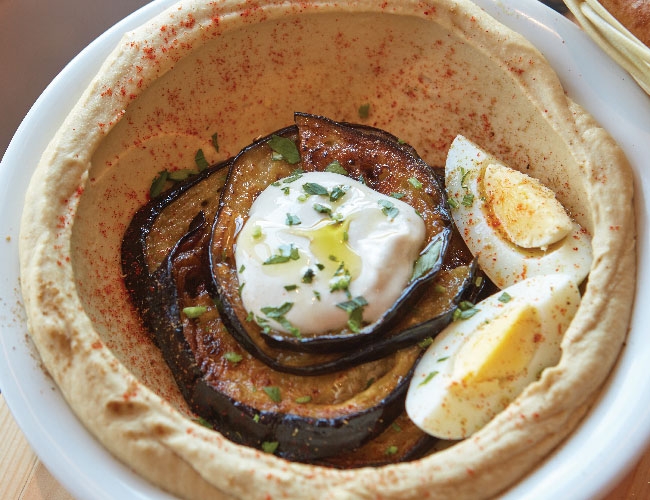 In addition to hummus plates, the restaurant offers falafel in a pita, shakshuka, and salads. View the full Vish menu here.
Vish is kosher certified by the OK. (Only the E8th location in Manhattan is kosher certified by the OK. The eateries other locations are not kosher certified at the moment).