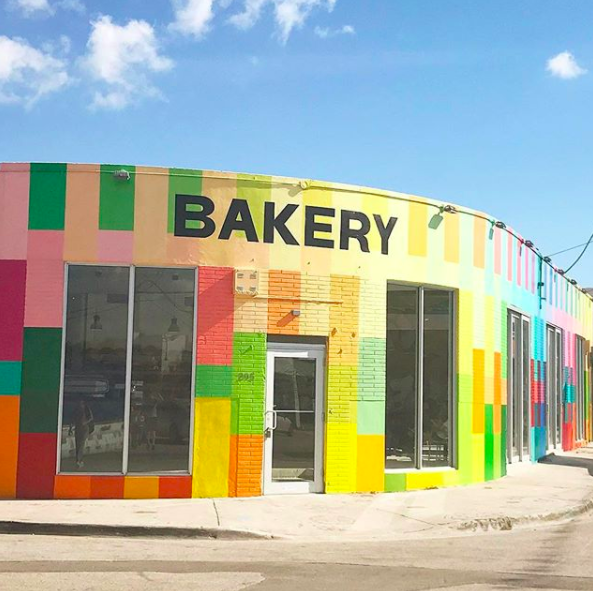 The popular Miami bakery, Zak the Baker (one of the best kosher bakeries in the country) has two locations on the same block: a bakery / to go cafe, and a Glatt Kosher deli down the block, using its amazing breads as the basis for its sandwiches.
Now, about 17 months after opening the deli, the eatery announced that it will be closing the deli in less than 3 weeks time, and simultaneously, adding its original cafe back to its bakery.
The old Zak the Baker cafe was a sit down frenetic eatery within a bakery, serving much sought after open faced sandwiches, plates, and pastries. Some of the favorites included their avocado toast, tuna melt, hummus plates, and more, all of which have not been available at the new bakery/cafe, nor at the deli.
The avocado toast in the image below is an example of one of those dishes.
The current bakery at 295 NW 26th St. S (the colorful corner building) will house the new cafe and the bakery. It will stay open during the transition. The cafe will serve breakfast & lunch, and its menu will be very similar to the old one, featuring soups, salads, sandwiches, and more.
The deli down the block will not be used by Zak the Baker moving forward.
It is also believed that the new iteration of the cafe will be kosher but not be Cholov Yisroel, although that may change in the future.
Click here to understand Zak the Baker's kashrut