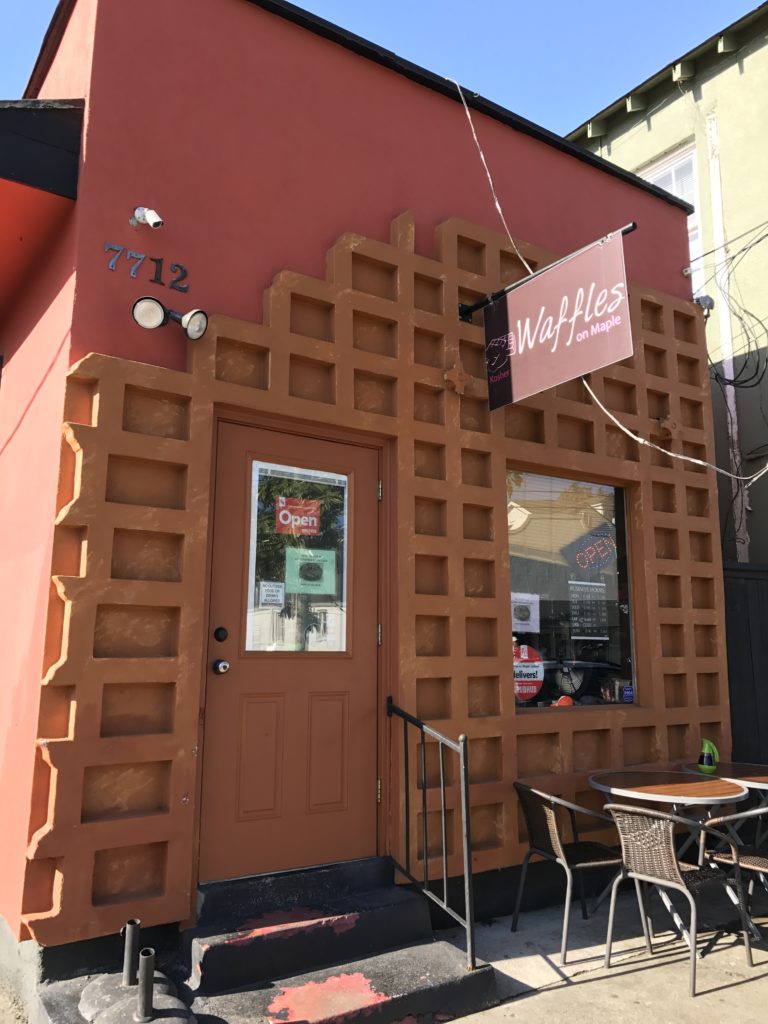 As an alternative to heading down to Florida for Yeshiva Week / Winter Break this past January, I planned a near-week long vacation to be spent in New Orleans, Louisiana (NOLA). I had conducted a lot of research prior and recognized that it's still relatively close to where I live in the North East (about a 3 hour flight) and has a large number of kosher options, more than one would expect.
I fully understood that NOLA doesn't get as hot as South Florida does, but I was more than happy to have weather in the 50s, 60s, or 70s, a welcome respite to the 20s and 30s in NYC. However, on the day I was supposed to leave, the entire South fell into below freezing temperatures, closing airports throughout the region. In the end, JetBlue gave me the option to fly to Ft. Lauderdale for a few days and connect me to NOLA 3 days later from Florida. So, ironically, I ended up in Florida anyway despite my planning. But it all worked out for the best. I got to eat at some of my favorite kosher places in the Miami area (which I detail in my recommendations list here) and we were able to pack in a lot of activities in 3.5 days in Louisiana.
Kosher Info: 
In all, there are 5 different kosher options, some with multiple outlets. Everything we tried was good, and some was excellent. Quite impressive for a city with a relatively small Orthodox Jewish population. Most of the kosher options were not located downtown as I detailed in my restaurant article.
The 5 options include:
Cafe Du Monde
Casablanca
Kosher Cajun
Rimon
Waffles on Maple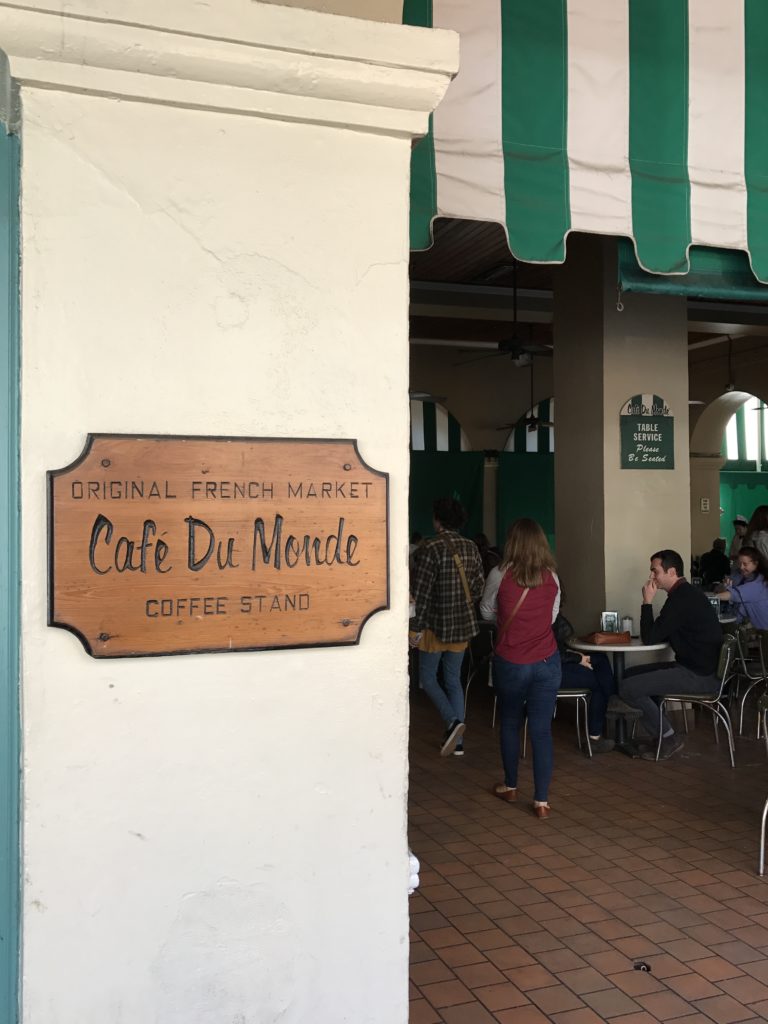 1) Cafe Du Monde is the quintessential New Orleans experience, with its large main location in the heart of the French Quarter (downtown) serving guests 24/7 (with a few exceptions) a limited menu of coffee and the real reason people come: beignets (pronounced ben-yays). The coffee was not particularly good (which both me and my wife agreed on) even though some people truly do love it, but the main star here were the beignets, warm, soft, pillowy squares of fried dough topped with an impossible amount of confectioners sugar. They were delicious. One morning, 3-4 beignets and coffee was enough for breakfast. (I wish they were healthy, and I would've had them for breakfast daily). Cafe Du Monde also operates other locations, but only 2 others are kosher, both in Metairie.
2) Casablanca is a Mediterranean / Moroccan sit down restaurant in Metairie, the fanciest of the kosher restaurants in NOLA. All the food we tried was good, and some of their Moroccan dishes were unique to their menu, many that I haven't seen at restaurants in New York. Casablanca is also open the latest, until 9pm. The menu features a number of ethnic dishes that you'll want to try. I particularly enjoyed the Stuffed Grape Leaves, Kibbeh, and Tanzia Fassi for the main dish. If you're seeking less exotic flavors, the restaurant also offers steak, schnitzel, and couscous main dishes. Casablanca delivers as well.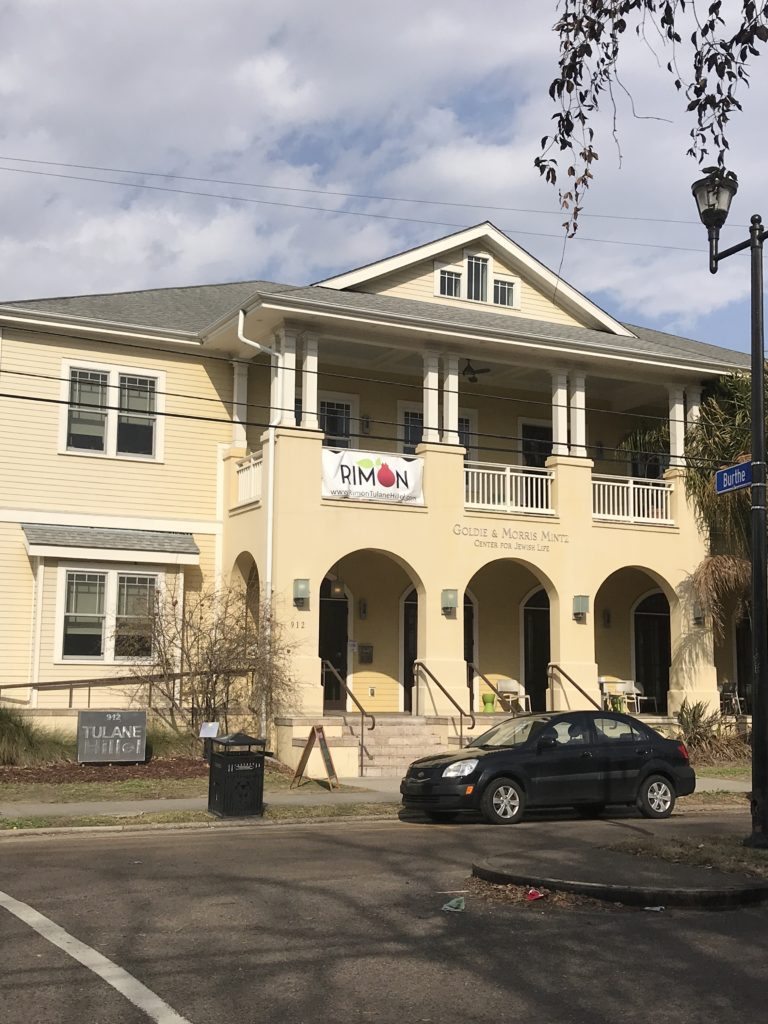 3) Kosher Cajun is New Orleans's longest running kosher restaurant, establish 31 years ago in Metairie. The New York style Glatt Kosher deli doubles as the town's main kosher grocery, importing in kosher products from all over the world for the New Orleans Jewish community and guests. Most of the restaurant's menu consists of deli sandwiches and related options, however a small piece of the menu offers local "Cajun" flavors including their "Kosher Shrimp" Po'Boy sandwich (faux shrimp is used), chicken & sausage Jumbalaya, and a Gumbo (a meat stew popular in Louisiana). Both the deli sandwiches and the Cajun dishes are tasty, and most of them travel well, so it's easy to pop in to grab something to go or have Kosher Cajun deliver to your hotel downtown. The restaurant will also prepare plates for business meetings on china, and deliver it to any restaurant, hotel, or convention center at a reasonable price.
4) Rimon is the new player in town, having opened in the last year Uptown, inside the modern Tulane University Hillel building by Chef Daniel Esses, a local chef bringing his dishes to kosher diners. This fleishig counter-service dining option is frequented by students, but open to all guests, and is perhaps the dark horse pick for the best kosher food in the city.Don't get me wrong, all of the other food mentioned here is quite good, but Rimon excels at all 3 meals, offering Breakfast, Lunch, and Dinner options Monday – Friday, including a large Friday night dinner with a couple hundred students (closed on Sundays). Rimon's breakfast menu includes standard fare (although no dairy options) as well as delicious Avocado Toasts, Breakfast Tacos, and Breakfast Sandwich served a biscuit, with a number of the options allowing for the topping of beef bacon, both of which add true Southern flair to your breakfast.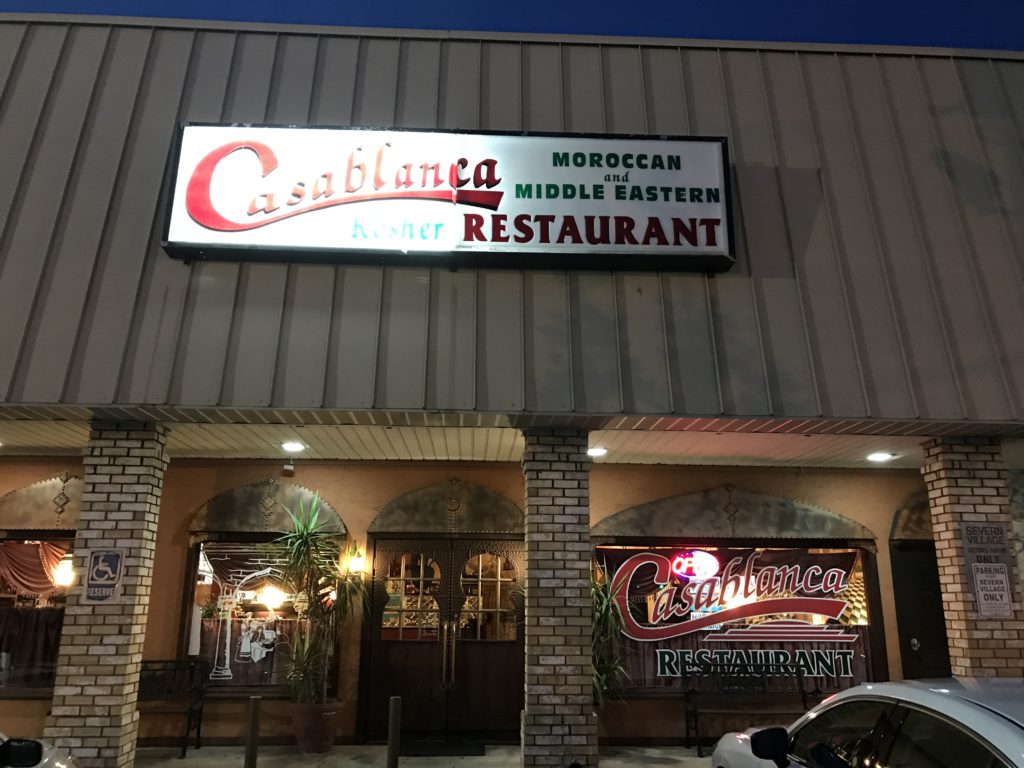 For lunch & dinner there's an array of delicious meat & fish options including their burger, brisket sandwich, Gulf Fish tacos, Rimon fries topped with gremolata, and a number of salads and bowls (rice or noodle) with your choice of protein. Overall, Rimon is the most well rounded of the NOLA restaurants offering all 3 meals (albeit all pareve or fleishig) and being deliciously fresh to boot. Rimon does not offer delivery service as of yet.
5) Waffles on Maple is a unique eatery with 2 locations in NOLA, one Uptown (not too far from Tulane) location is Cholov Yisroel and a new location in Metairie, which is not CY, but is larger and has longer hours. The restaurant is also the only one on UberEats, although not the only one that delivers.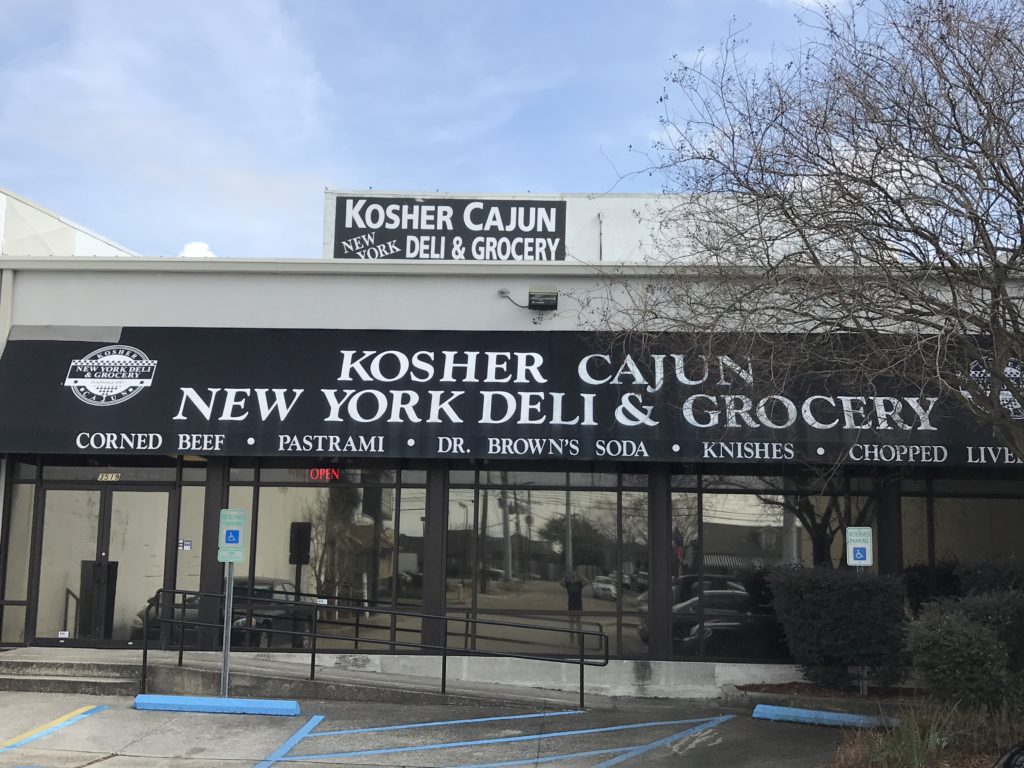 Waffles on Maple is true to its name in that their menu has a dazzling array of waffle options for breakfast & lunch, offering 19+ sweet waffles and 10 savory options. The restaurant also offers eggs, grits, mini pizzas, and crêpes, paninis, and salads.
For more details about these restaurants, including their respective hashgachas, please see this article.
We spent 3.5 days in a hotel downtown, using a rental car for 2 days and Uber the rest of the way, and did not go hungry. Leveraging the restaurants that deliver, and the short/cheap Uber rides to the restaurants, there's little reason to shlep food with you to NOLA.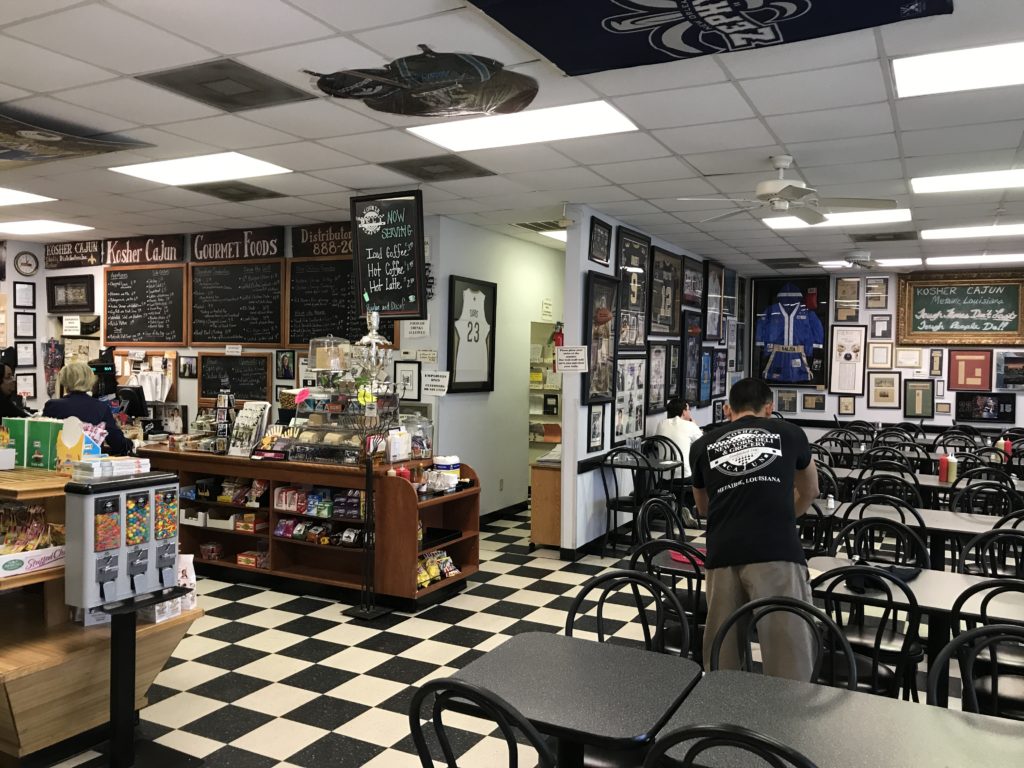 (Continue to the next page for Jewish & Travel info)