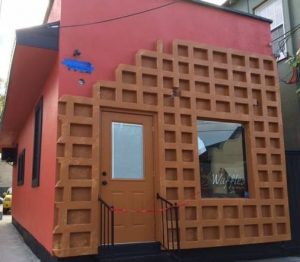 New Orleans kosher mainstay, Waffles on Maple, opened a second location earlier this year in the suburbs of Metairie, LA. Its serving up some fresh, delicious, and originally flavored waffles to customers looking for a tasty meal.
Waffle options are hard to choose from. The Walking in New Orleans (crushed pralines, whipped cream, caramel rum sauce, chocolate shavings), Oreo Cookie (Oreo batter, vanilla ice cream, whipped cream, chocolate sauce), Elvis Presley (bananas, peanut butter, chocolate sauce), and so many others are on the sweet menu.
On the savory side customers can choose Loaded Potato (tater tot waffle, melted swiss and cheddar, sour cream, chives, bacon bits), Sunny in Holland (two fried eggs, hollandaise sauce), and Better than Feta (marinated sun-dried tomatoes, ricotta, feta, basil, balsamic vinaigrette).
Waffles on Maple also serves up crepes, salads, pizzas, and paninis.
Hours of operation are Sunday-Thursday 7am-9pm and Friday 7am-3pm.
Waffles on Maple is certified by the Louisiana Kashruth Committee.