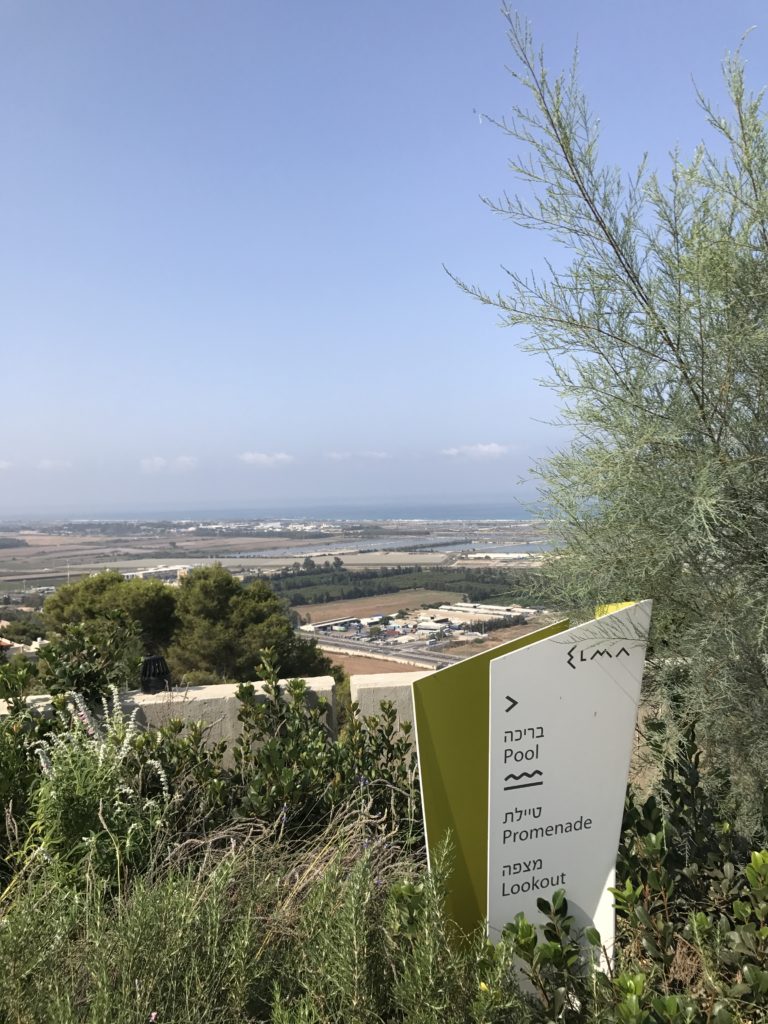 Nestled in the Carmel mountains and overlooking the azure Mediterranean Sea is the Elma Arts Complex Luxury Hotel. The Elma is a large boutique hotel property that boasts art work of every medium from paintings to full scale sculptures. The breathtaking grounds are lush with a various assortment of flowering fruit trees, shrubs, and vines. As we drove up the winding road through Zichron Ya'akov to reach the Elma, my breath was taken away by the spectacular views of the mountain and the sea.
The hotel's location is a peaceful oasis 15 minutes from Haifa and 45 minutes from Tel Aviv. Our stay in one of the beautifully appointed modern cottages was full of personal touches that set the tone for our entire time there. Upon arrival, an exotic fruit plate and kosher bottle of wine was waiting for us with a handwritten note welcoming us to the hotel. On the smart TVs in the living room and bedroom was a welcome message with our name and arrival date. Our room had plenty of space to accommodate all four of us comfortably, with the kids in the living room.
A beautiful patio right outside our cottage gave us the ability to relax in the serene landscape. (See the video below exploring the room as we arrived)
The
Oratorio
restaurant situated in the main building, serves an incredible Israeli breakfast everyday. There are a plethora of options from fresh baked cakes and pastries, to warm knafeh, multiple types of eggs, herrings, quiches, fresh fruit and vegetable salads. A variety of cheeses, dips, and breads are spread out for the taking, along with a coffee bar, and fresh squeezed juices.  We also had the pleasure of experiencing the Friday night Shabbat meal at the Oratorio. We were seated at our reserved table with wine and challah waiting for us. The dinner was buffet style with various stations allowing us to choose from multiple main dishes and a plethora of salads and sides. The food was beautifully prepared, and inventive in technique and ingredients. Oratorio was recently
featured in the press
with a guest French chef with Michelin star honors.
We particularly enjoyed walking around the hotel's grounds, the view, and the large outdoor pool with the landscape vistas of the Mediterranean. It's location in Zichron Ya'akov should not be discounted either. The town is beautiful and boasts a tourist-friendly promenade in the center of town with numerous kosher restaurants, shops, and wineries.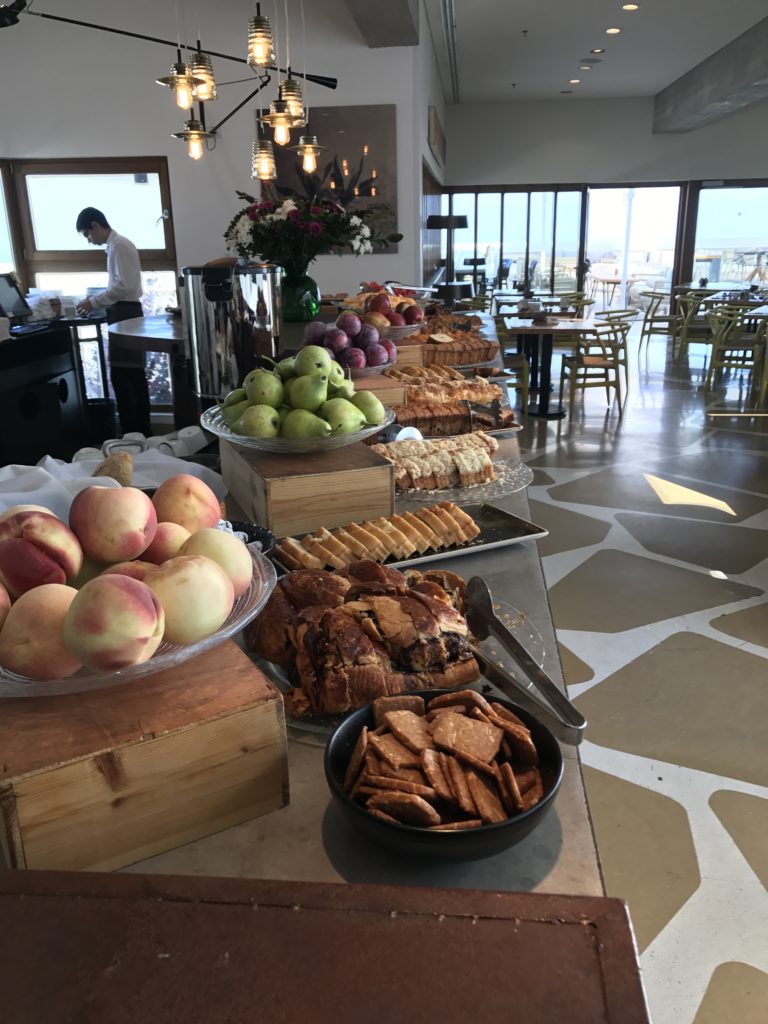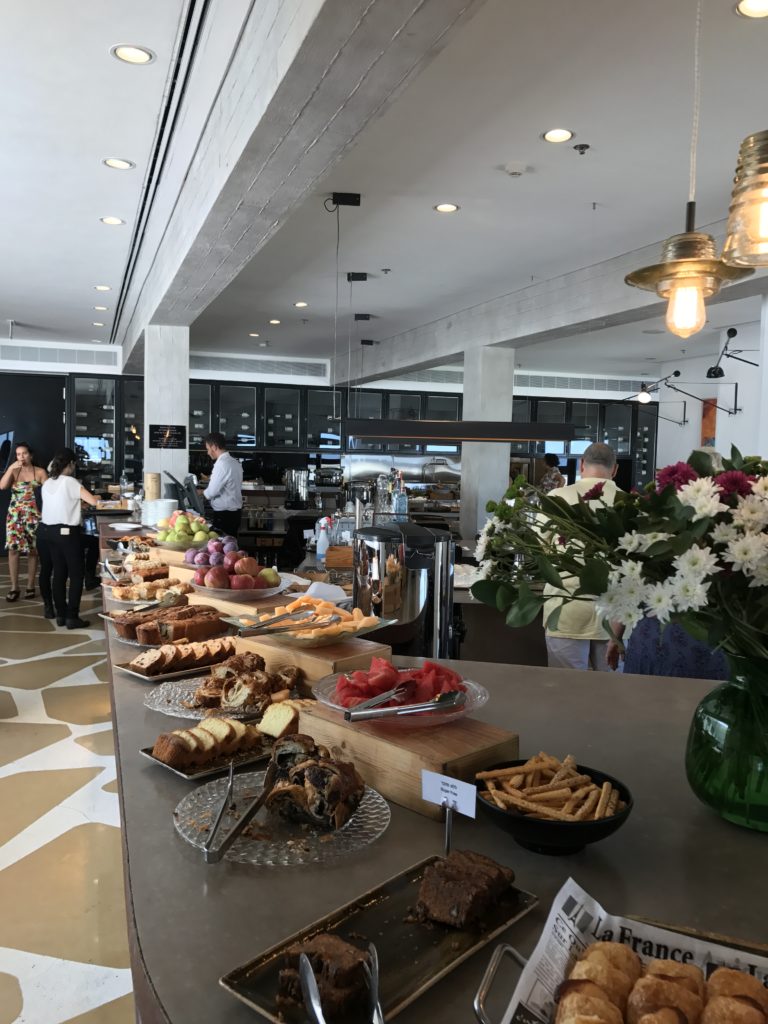 Our stay at the Elma was relaxing and beautiful. The hotel provided a spectacular luxury experience that we thoroughly enjoyed. I'd highly recommend booking a stay there on your next trip to Israel. It's a great location for both couples and families to enjoy.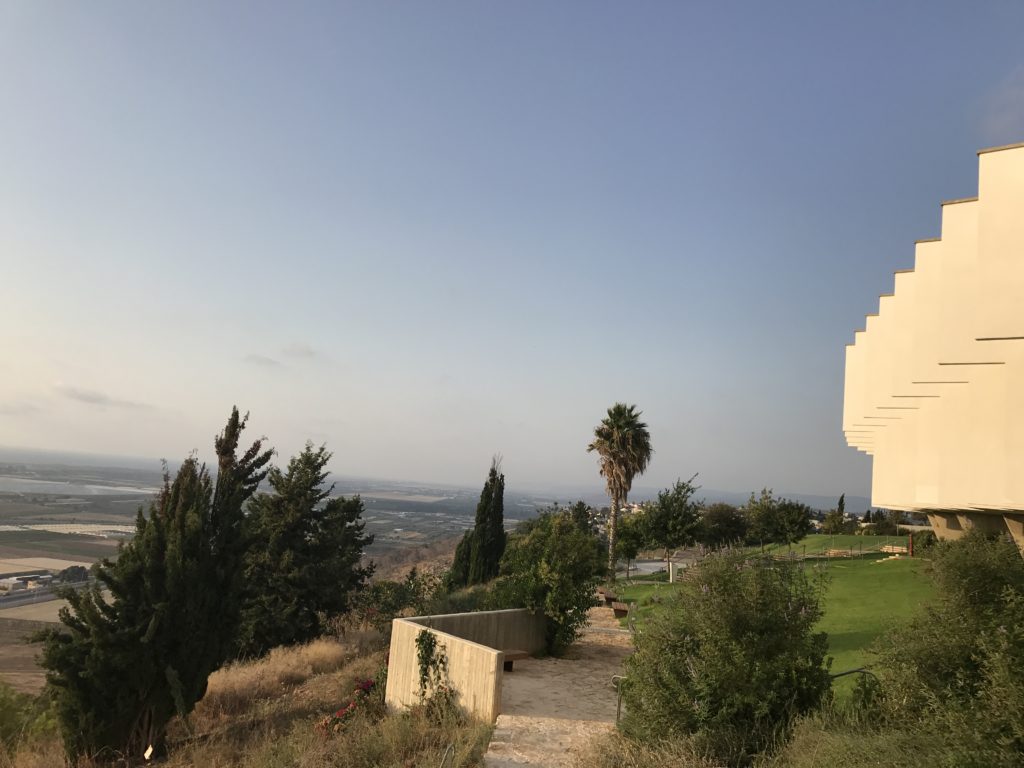 A few tips:
Disclaimer: We were invited to stay at the Elma for one night and paid for an additional night at the hotel, but all views expressed here are my own.