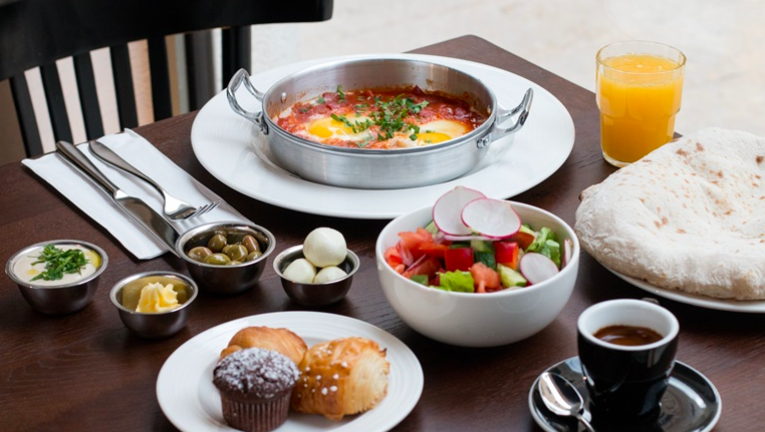 Opened back in the fall, Nahman Cafe opened up in the courtyard of the Music Center on Yoel Solomon, aka Kikar Hamusica, in downtown Jerusalem.
The split indoor/outdoor seating offers diners at Nahman the perfect spot to enjoy Jerusalem's fresh air surrounded by live music, boutique art galleries, and golden walls.
The appetizer menu features arancini, fried rice balls with smoked mozzarella, and a Camembert bruschetta with tomato jam. Entree options include different types of pizza, fired up in the restaurant's brick oven, a variety of pastas, and salads. Desserts are also a treat — with cheesecake or a pear and almond tart to top off the meal.
All pizzas are fired up in a brick oven, each with a fresh, authentic taste.
Hours of operation are Sunday-Thursday 8am-10pm and Friday 8am-2pm.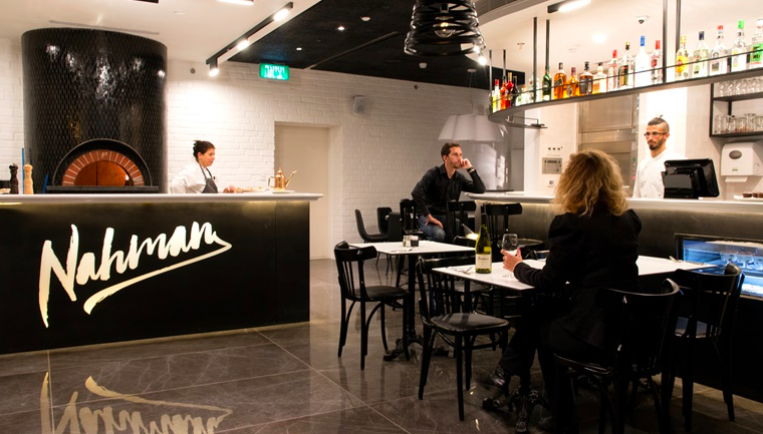 Nahman is kosher certified  Mehadrin.
(image credit: itraveljerusalem.com)