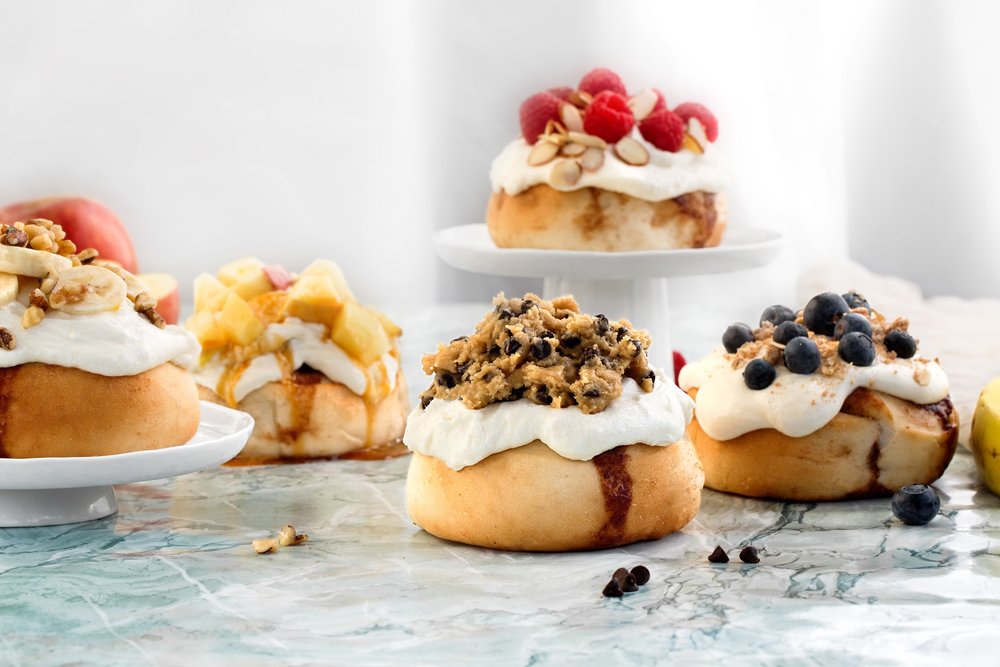 The delicious vegan cinnamon bun chain, Cinnaholic, once featured on Shark Tank, has opened up a kosher cafe in Boca Raton. They have a kosher location in Atlanta as well.
The eatery offers over 30 different varieties of gourmet cinnamon buns. Customers can choose their own frosting flavor (almond, amaretto, banana cream, cake batter, caramel, chai, chocolate, coffee, cream cheese, hazelnut, lemon, maple, marshmallow, orange, peanut butter, raspberry, or strawberry). Follow up with toppings (almonds, apples, bananas, blueberries, brownie bites, chocolate chips, chocolate sauce, coconut, cookie dough, graham crackers, marshmallows, "oreos", pecans, pie crumble, pretzel sticks, strawberries, strawberry jam, or walnuts).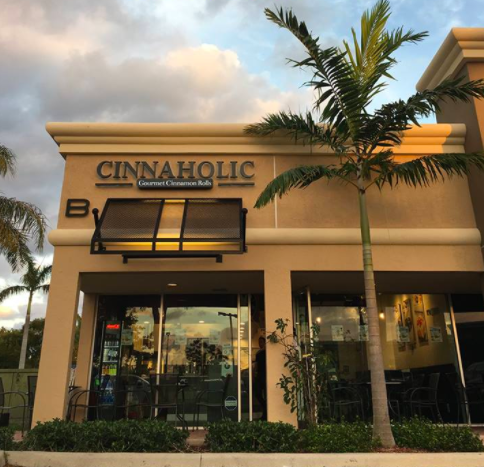 Other items available include cookies, cookie dough, brownies, baby buns, and cinnacakes.
All cinnamon buns are parve.
Hours of operation are Sunday-Thursday 10am-10pm, Friday and Saturday 10am-11:30pm.
Cinnaholic is certified by the ORB.