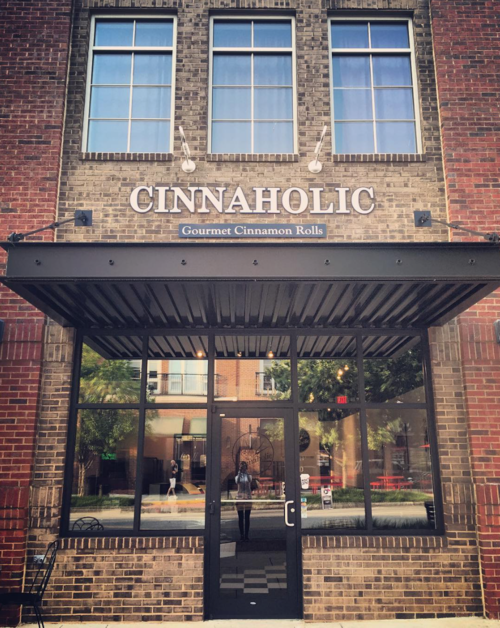 Cinnaholic is a cafe chain offering up gourmet cinnamon rolls that was featured on Shark Tank. Recently, it's Atlanta branch in Edgewood has become kosher. All products are vegan and egg-free.
Bun frosting flavors include cream cheese, maple, peanut butter, marshmallow, amaretto, raspberry, and more. Toppings range in variety; choose from cookie dough, pretzels, gingersnaps, apples, brownie bites, or many others.
Everything except the fresh raspberries, blackberries, and strawberries are certified.
Hours of operations are Sunday-Fridays 10am-10pm, and Saturdays from 9am-10pm. They are closed on Thursdays.
Cinnaholic is certified by the Atlanta Kashrut Commission.