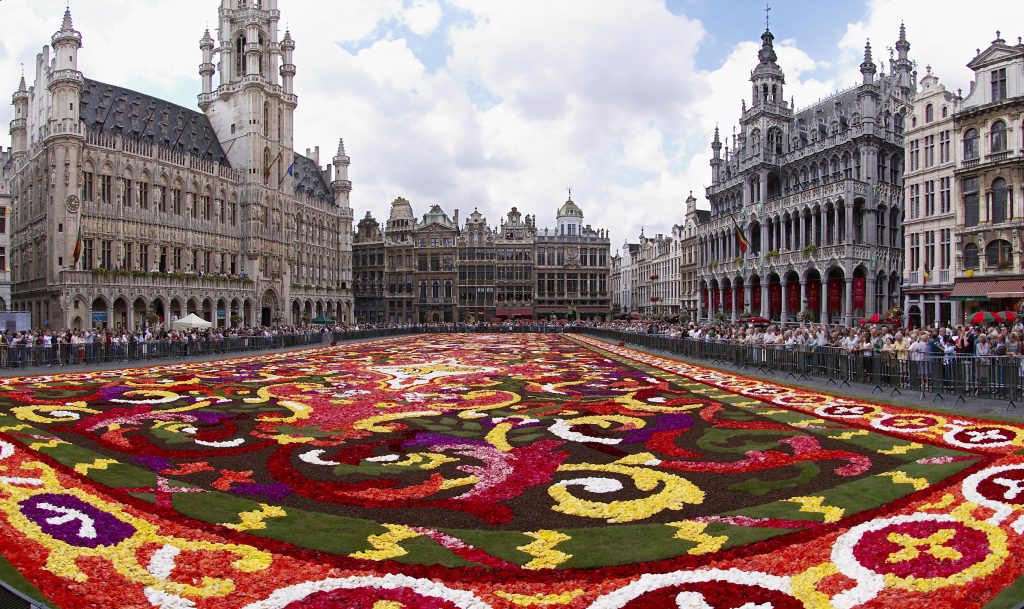 Contributed by: Michelle Szpilzinger in 2010 • Updated: January 2018
Kosher Info:
Brussels (Bruxelles) has two kosher restaurants, both located in the city's southern suburbs. There is not much to find in the old historic center, so it's a roughly 30 minute trek by tram to have a kosher meal.
Gel Tov is an Israeli style eatery offering the usual mix of falafel and schnitzel. They also have a kosher shop and offer catering and Shabbat meals to go.
La Mozzarella is a nice Italian restaurant offering pasta and fish that opened in 2016.
It is always a good idea to call ahead and confirm opening times before you go.
For Shabbat Hospitality, contact the Chabad. They offered to host us for meals and accommodation, but we opted instead to stay in the city center. They were really nice, and I had good communication with them by e-mail.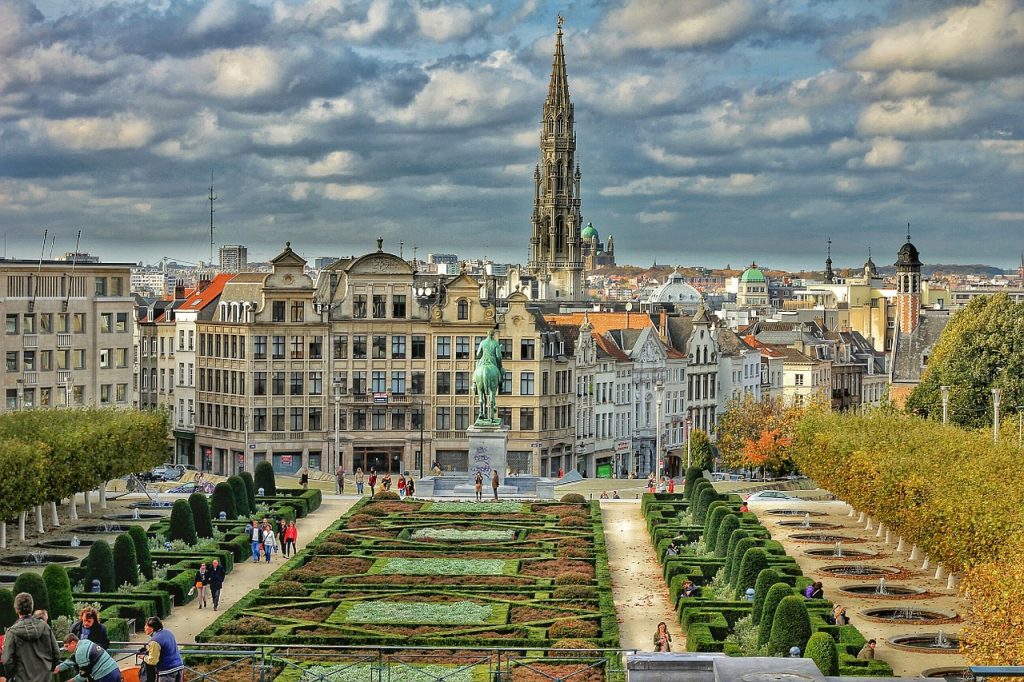 If you're staying in the city center, the kosher shops are not terribly convenient by public transportation. We opted to stay in an apartment-hotel with a kitchen rather than a regular hotel and brought a small pot and pan and some food from home so we could save money and time by making our own food. We also figured it would mean avoiding the annoying key-card issue, and we almost did — the only problem was that our flat was above a shop and when the shop was closed you had to use the key from the outside or a button on the inside to open the electric door shutter. This meant we were stuck inside Friday night (though we didn't mind, as it was cold) and on Shabbos day had to make sure the shop was open. It was annoying but I'd still highly recommend the company, Apartments Apart, as the flat was really comfortable and nice, cheaper than most hotels, and even provided free wifi. You also get to feel more like a local for your stay. (2018 Update: You can probably find even more options today on AirBNB)
Another option is to head over to Antwerp where kosher food abounds. It's only 45 minutes or so from Brussels by train, and many kosher shops and restaurants are right near the Antwerp train station.  If you're staying in Brussels for more than a day or two, Antwerp is a must-visit whether you need the food or not.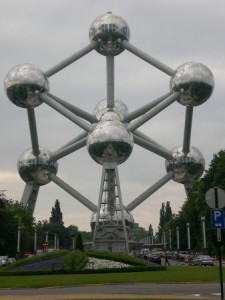 Chocolate is, of course, a Belgian specialty; but the only brand we were told is definitely kosher is Guylian, which you can also buy internationally. We did manage to find some obscure kosher chocolate in a tiny store in Bruges that happened to have an Israeli hechsher on it, but we never saw it in Brussels.
Another Belgian specialty is beer, including many types of flavored beers. We were never given a definitive answer on the kashruth of these beers, so we stuck to regular, plain beer.
As for the ubiquitous Belgian waffles (sold in stands on nearly every street)…good luck finding kosher ones. Let me know if you do. They smelled incredible — it was torture.
Jewish Info: The Jewish community of Brussels is much smaller than the one in nearby Antwerp, much of it outside the historic center. We did not encounter a lot of it, but there are a few sites in the city center. The Great Synagogue is a lovely Neo-Romanesque structure on Rue de la Regence between the Palais de Justice and the Place Royal. There are also a couple of memorials to the Holocaust and Jewish martyrs. For more information on Jewish life in Brussels, check out the Jewish Virtual History Tour.
Tourist Info:
Once a major medieval city, now the de facto capital of Europe, Brussels has a great mix of old and new with some amazing Art Nouveau thrown into the mix. A first stop for any visitor would be the Grand Place, a stunning square surrounded by the city hall and the glittering former guild houses of medieval merchants, where you can also find the tourist office. Every other summer the square is filled with a giant Carpet of Flowers. If I ever go to Brussels again, it'll be a summer when I can see it. Nearby is the famous "Mannekin Pis," a hilarious symbol of Brussels as it's a fountain with a center sculpture of a tiny boy putting out a fire by rather unusual methods. (The title is a hint.)
Up a hill is Place Royal, home of the King's Palace (open only in summer) and the Royal Museum of Fine Arts, which houses both the Museum of Ancient Art and a Modern Art museum.
For Elegant Shopping you can visit the Sablon Squares and Avenue Louise. If you have children with you, you might want to visit Mini-Europe.
One unique museum is the Center for Comic-Strip Art. Belgium is the home of the famous Tintin, and it's a fun museum housed in a gorgeous Art Nouveau building. Art Nouveau lovers will also love the Museum of Musical Instruments and the Musee Horta.