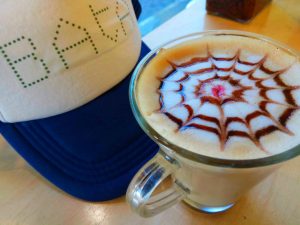 Specialty donut shop, BATA, opened in central Jerusalem this past August. BATA bakes and serves up fresh donuts and fried goodies daily with lots of  toppings and fillings.
Customers can order the standard box of 'batot' which includes 15 donut holes with toppings of their choosing. The eatery also offers hot coffee and tea.
BATA is known for its deep frying Oreos, Mars bars, and confectionaries into its pastries.
Mugzemet is a specialty item that offers a bit of everything, topped off with ice cream.
Hours of operation are Sunday-Wednesday 10:30am-9:30pm, Thursday 10:30am-1am, Friday 10:30am-2pm, and Saturday 8:30pm-11:30pm.
Kosher supervision under the Rabbanut of Jerusalem.