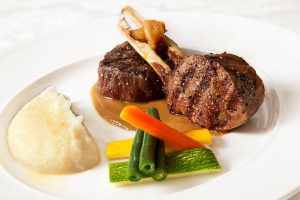 Veteran kosher Mehadrin restaurant Gabriel, will be shutting its doors today, December 12th. In business for 12 years, Gabriel had become a french gourmet institution within the kosher restaurant scene.
Because of the changes and preferences in taste amongst diners, the owner has decided to close down Gabriel which was quite an expensive eatery, and open up Harvey's Smokehouse, which will be much more appealing to a younger crowd with BBQ offerings and affordable prices.
Until the closing, the restaurant is offering a menu with its greatest hits from the past 12 years. So if you were a fan of the fillet minion or the lamb chops, you better hurry and have it for one last time before Gabriel closes it's doors.