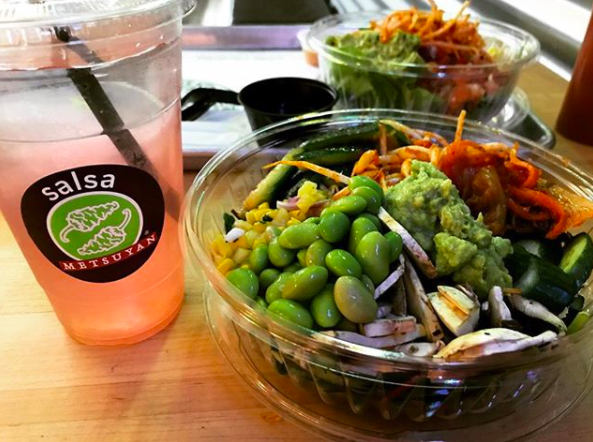 Salsa Metsuyan
, opened next door to Sushi Metsyuan in Teaneck, NJ in early 2016, had closed temporarily this year and has revamped their menu for the healthier, now offering a strictly pareve, Mexican-inspired menu.
Having reopened in late October, the restaurant's new iteration offers burritos, bowls, salads, & poke with similar offerings to the original Salsa Metsuyan, substituting meat for fish, veggie & tofu fake faux meats in its place.
Click here for Salsa Metsuyan's new menu
Vegetarians and pescatarians will rejoice at the revamped menu which includes veggie-heavy offerings that add a variety of fish, eggs, or tofu as the added protein.
Salsa Metsuyan is kosher certified under the RCBC.