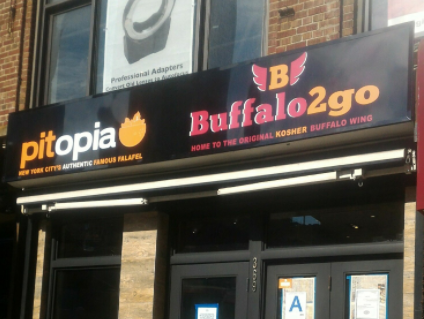 The combo of Pitopia & Buffalo 2 Go on W34th st & 9th Ave is no longer, with the restaurant's owners moving the falafel & wings joint into Eden Wok on E34th & Madison Ave.
The move creates a single restaurant that now houses a multitude of cuisines including: Chinese, Japanese (wok & sushi), Hawaiian (poke), Israeli (falafel & schnitzel), and American (buffalo wings).
For now, we are presuming that the menus for the affected restaurants will remain intact in the new location.