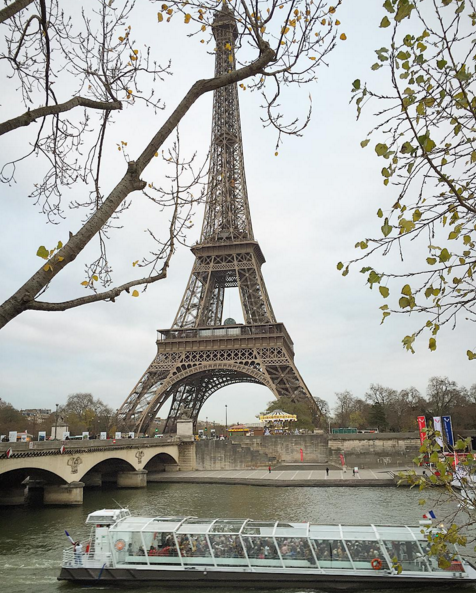 Submitted by Raizy Levine |  Last Date of Travel: Summer 2016
We took a trip this summer to Europe, where we visited the cities of Paris, Venice, Barcelona, Madrid, and Toledo.
In Paris, we stayed at the Plaza Tour Eiffel, which is on the same corner as a kosher restaurant, L'aile ou la Cuisse. We enjoyed that restaurant so much that we ate there the second night that we were in Paris as well! We had foie gras ravioli, foie gras pate, and foie gras "cream" sauce that we dipped our bread into which was absolutely insane. They also had an egg based cream sauce which was equally delicious. On both of our days in Paris, we had breakfast at Le XXV, because we found that they had delicious almond croissants and quiches.
Read additional Kosher & Jewish travel advice about Paris
Next, we flew to Venice for Shabbos and had our meals at Gam Gam. We were seated in the gallery, which was brighter and had better air conditioning. Considering we paid 100 euro per person for all the meals, we were pleasantly surprised.
Read additional Jewish travel advice about Venice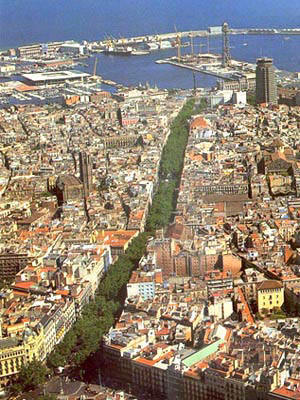 On Sunday, we flew to Barcelona, where there is only one kosher restaurant, which is named Makabbi. Being as there were no other choices, we were concerned that the one restaurant would not be of a decent quality. However, we really shouldn't have worried, for the food was absolutely delicious! Our favorites on the menu at Makkabi were their special cod with spinach and garlic aioli, chicken paella, as well as the eggplant moussaka. However, it is also important to note that they open at noon for lunch. We were also able to find small Hagen-Dazs containers with an OU symbol, as well as small containers of Ben and Jerry's with a Kof-K in some places. Barcelona, in our opinion, was a great city to visit because there was lots of quality art, architecture, culture, water activities, and so much more! One specific location that we would recommend visiting is Montjiuc, which is a scenic hilltop located near the city center that is accessible by funicular.
Read additional Jewish travel advice about Barcelona
On Tuesday, afternoon we took a high-speed train from Barcelona to Madrid, where we ate, once again, at the only kosher restaurant in town. In the case of Madrid, the name of the restaurant was La Escudilla. The menu was quite small, but every dish that we tried tasted good, such as the chicken and couscous with prunes and almonds. The proprietor of La Escudilla also has a small deli/grocery on the corner. In a very pleasant move, the proprietor gave us access to the deli, so we could vacuum-packed deli meats for our day trip to Toledo on Wednesday. We also bought cheese and crackers there, but the selection is very limited. He also showed us a bakery a few blocks away. However, it is important to be aware that only the bread is kosher, so we bought some sliced bread at the bakery and made ourselves some sandwiches.
We also bought quality fruits and vegetables at a nearby grocery store. We were able to keep everything cold in the hotel mini bar. Also, be aware that the milk in Spain is generally not kosher since they add animal-based additives, so we brought ourselves boxed Chalav Yisroel milk from Venice, which did not need to be refrigerated until opened. To make ourselves breakfast, we used the milk obtained in Venice and bought Kellogg's cereal locally, which was apparently kosher, as it was made in the UK.
Read additional Jewish travel advice about Madrid
Toledo is an hour away from Madrid, so it is very doable as a day trip from the Spanish capital. In Toledo, we had a religious tour guide that lives in Barcelona take us around town and show us the ancient city with a rich Jewish heritage. Among other things, we saw a 700-year old shul and an old Mikvah. Having the tour guide was also very convenient, for he picked us up and dropped us off at our hotel. For us, this meant that we did not have to worry about schlepping to Toledo by way of public transportation. As for kosher food in Toledo, we were able to purchase locally-produced kosher cheese that tasted delicious.
Read additional Jewish travel advice about Toledo