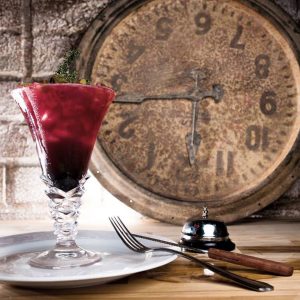 In the past, we have written about kosher Gastropubs around Israel, now we can add Lazarovich to the list. Located in Rishon LeTzion near Tel Aviv, Lazarovich is a new kosher hangout for the younger crowd wher no dish on the menu costs more than 48 shekels. It's also the only kosher bar in all of Rishon.
The style of food served at Lazarovich is home cooking style and is a clash of cuisines,  between Ashkenazi and Sefardi cooking, where "east meet west". For example, they offer a shwarma slider in a steamed bao bun, grilled chicken livers on a bed of wild spinach, caramelized onions, pine nuts and more. There are plenty of bar classics as well including the home burger and tapas style dishes like the raw Musar fish on a bruschetta.
The cocktail menu is unique, full of original cocktails made by the staff which include a spicy Mexican cocktail with ice and hot peppers, or a purple cocktail named after the Sigalit flower.
According to the locals, the service is amazing and the music is perfect for the vibe the pub lets off. But most importantly, it's affordable for everyone.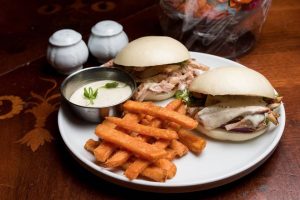 Kosher Rabbanut Rishon LeTzion