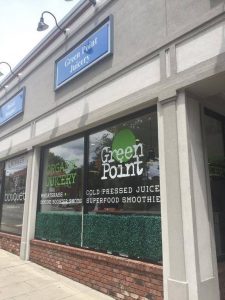 New Jersey's Green Point Juicery has gone kosher! The eatery serves fresh juices, smoothies, salads, and desserts.
Speciality smoothies are each $6.95. Try the Pear-licious (banana, pear, strawberry, mint, coconut water), Apple Pie (apple, banana, kale, honey, nut milk, cinnamon), Carrot Cake (carrot, apple, banana, ginger, lemon, agave nectar, coconut water), and others.
Premium smoothies are $7.95. Lime Colada (banana, pineapple, lime, mint, coconut flakes, coconut water, agave), Double Protein (choco protein, banana, vanilla, peanut butter, nut milk), and others are on the menu.
For an additional dollar, customers can add chia seeds, flax seeds, raw cacao, protein powder, peanut butter, goji berries, and others to boost their drinks.
Then there are fresh cold pressed juices. Pure Greens comes with kale, swiss chard, romaine, spinach, celery, cucumber, lemon & lime, and cayenne. The C-Trio is made from orange, lemon, lime, water. There is a variety of fresh juice available, and all are completely organic.
Desserts are vegan and gluten free.
Hours of operation are Sunday 10am-5pm, Monday-Thursday 8am-7pm, Friday 8am-6pm, and Saturday 9am-6pm.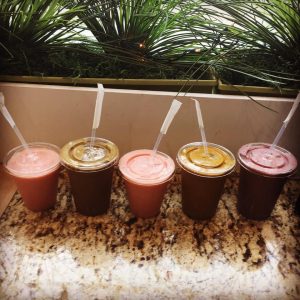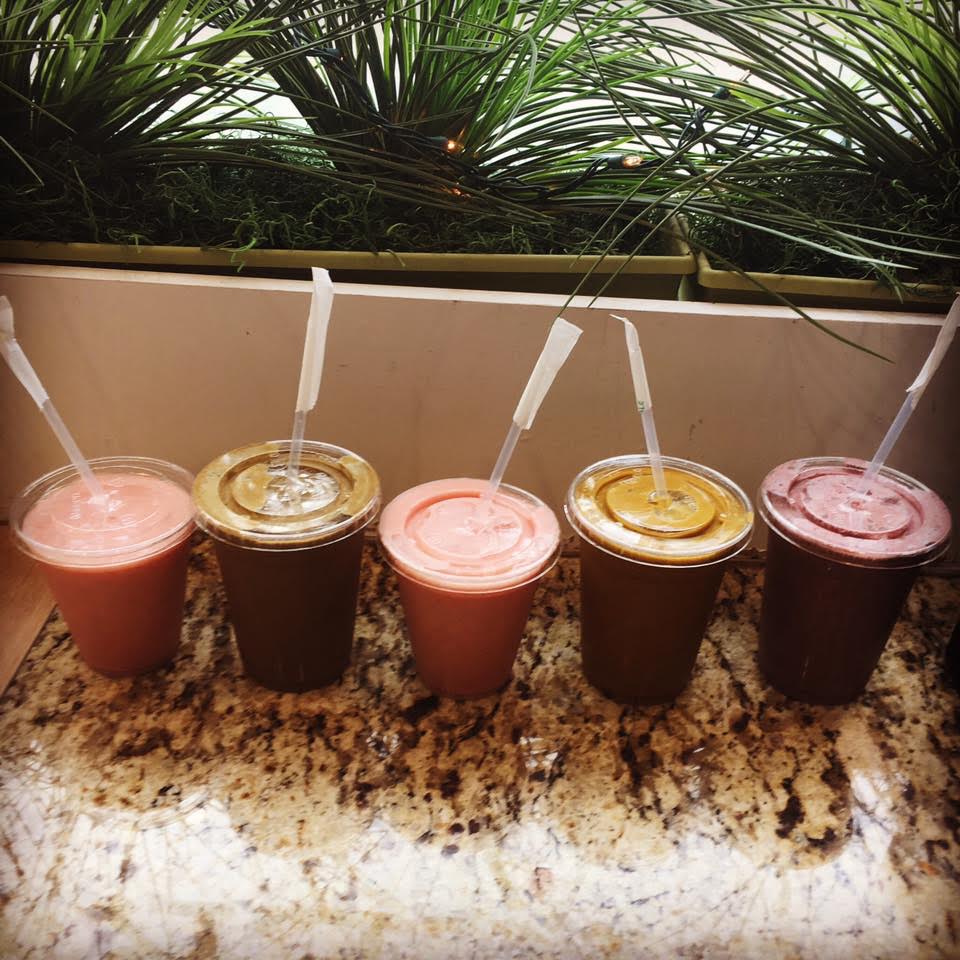 A second location will be opening at 28 Speedwell Avenue in Morristown in April-May 2017.
Green Point Juicery is certified by Rabbi Donn Gross of Congregation Beit David.