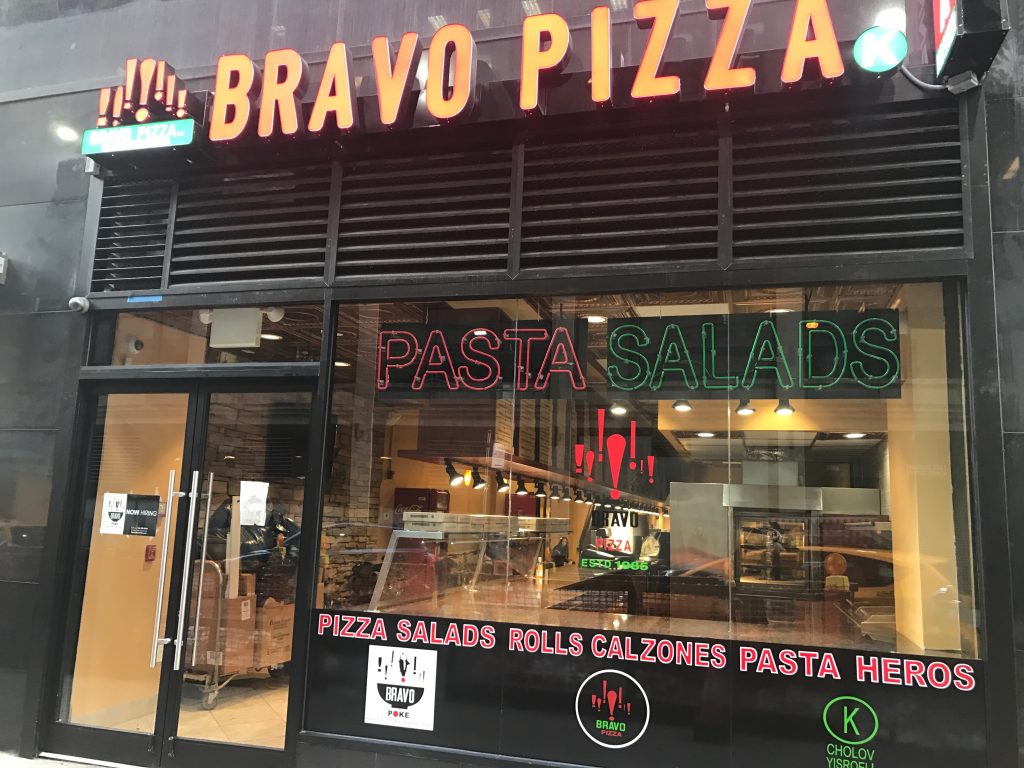 We reported back in January on midtown Manhattan's Bravo Kosher Pizza moving across the street into a larger location. The restaurant is poised to open later this week (should they receive the finishing touches in time). [This post will be updated with an actual opening date when announced]
One new surprise is the pizzeria's addition of a kosher poke bar within the restaurant: Bravo Poke, bringing in seasoned poke restauranteurs in to run that station.
For the uninitiated, poke is a Hawaiian dish, often referred to as deconstructed sushi, typically using many of the same ingredients — so perhaps we shouldn't be shocked that a kosher pizzeria is bringing in sushi-like products in ;)

This would be the second kosher poke offering within another kosher restaurant in the city after Eden Wok opened Koshe Poke last year.
In addition to poke, the restaurant will be expanding their pasta and salad offerings and adding items to the menu including freshly prepared fish and soups.
The new location has a second level offering seating for approximately 40-50 diners.
Bravo Pizza is kosher certified by the OK.