Compiled by Dani Klein (YeahThatsKosher) & Gavi Hoffman (Kosher in the Kingdom)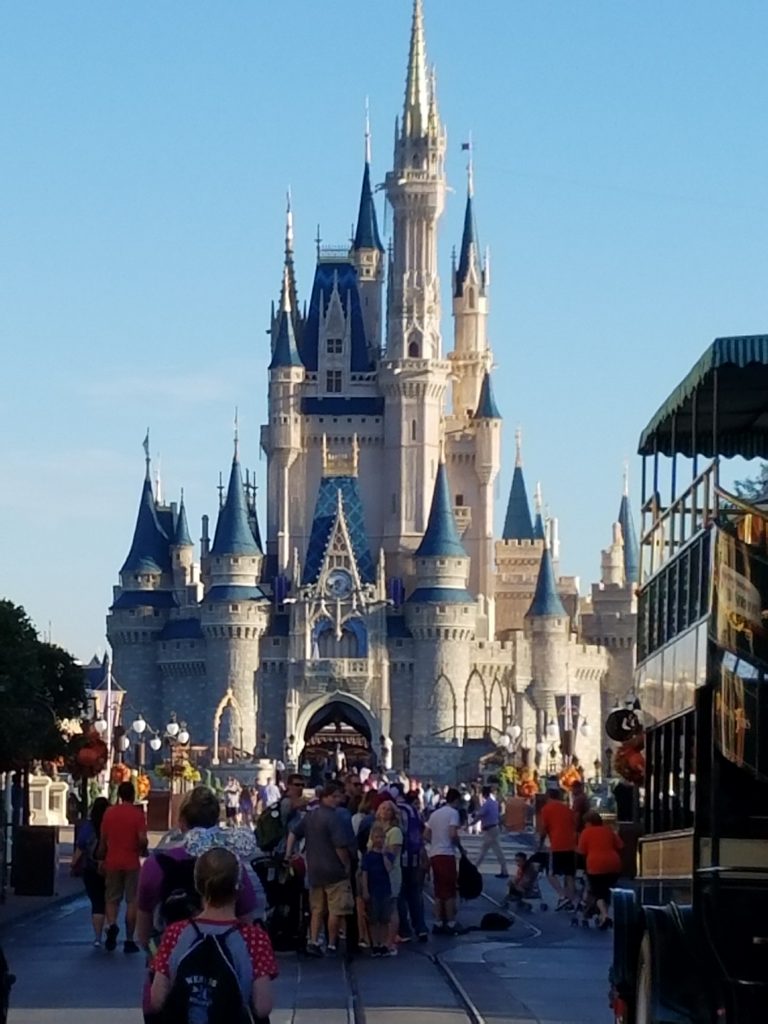 Heading to Orlando for Yeshiva Week vacation or another time of year, many frum families head to Orlando to explore the all the fun the theme parks has to offer. This is essentially an update to last year's Orlando kosher update as things have changed.
Before diving into the specific on the parks, there are kosher restaurants and kosher food available in the Orlando area. It is highly recommended to have a rental car to be able to properly access these restaurants and theme parks as Orlando is very spread out.
Scroll down after the map for Disney & Universal kosher options.
Orlando Area Kosher Restaurants & Options:  (listed on the map below)
Kosher Grill – this fleishig restaurant recently changed hashgachas and is now under the newly formed "OVO" hechsher. Click here for more details.
Kosher Gourmet – one of the few full service meat kosher restaurants, also offering Shabbat meals, as well as dairy & pizza take-out. Hashgacha: RCF – Rabbi Yosef Konikov. Click here for more details.
Simka's Sweets – ice cream shoppe, non-Cholov Yisroel. Hashgacha: RCF – Rabbi Yosef Konikov. Click here for more details.
Milk N Honey Kosher Pizza – local highly rated pizzeria. Hashgacha: Rabbi Reuven Aharon Elbaz (local Sephardic hashgacha)
Motti's Bistro & Catering – Meat Restaurant and Catering – Open for Yeshiva Vacation Only: Jan. 16-Feb. 3, 2017  – 
Hashgacha: RCF – Rabbi Yosef Konikov.  Click here for more details
Zayde's Kosher Kitchen – caterer also with 3 separate kitchens, located inside the Rosen Plaza Hotel. Hashgacha: RCF & OU. Click here for more details.
---
Kosher Options at Walt Disney World: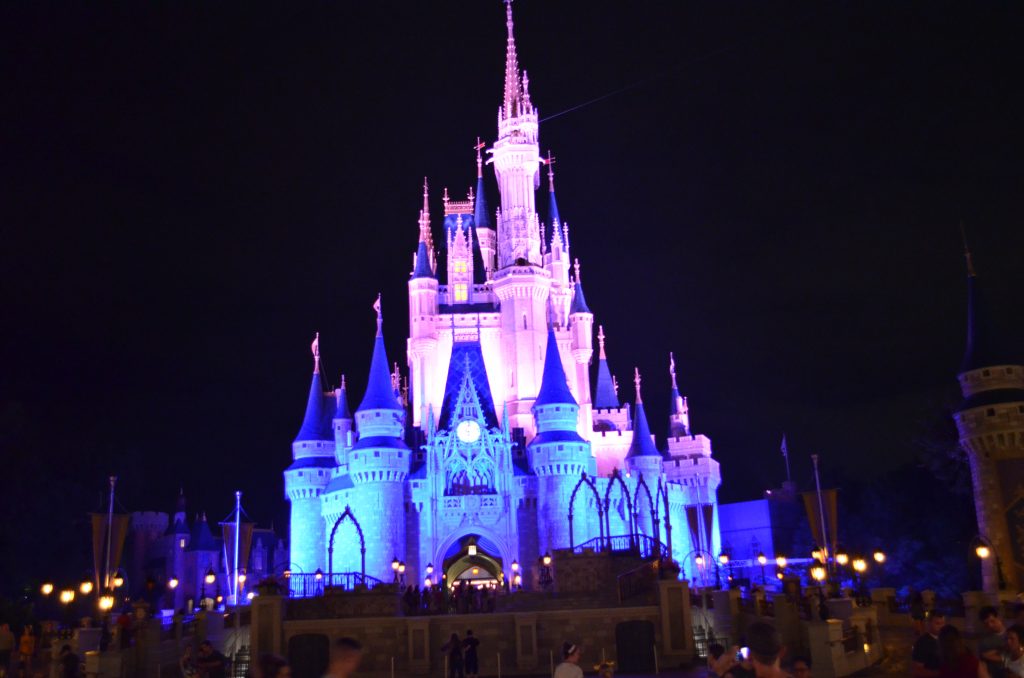 You can get kosher brought into any sit down restaurant on the Disney property, including the Disney owned hotels and Disney Springs, as long as you are able to get a reservation and give at least 48 hours notice. The most popular table service restaurants book up fast so highly recommend making a reservation as soon as possible either by calling Disney (407) 939-1947 or using their My Disney Experience app (available on the App Store and Google Play), where you can also book fastpast tickets in advance. You must call separately if you book with the app to reserve a kosher meal. Tips and tricks for grabbing those hard to get reservations can be found here.
You can get kosher meals at all the Disney parks and at a number of the hotels with no notice. There is additional information on Kosher in the Kingdom site including the locations (for nearby rides) in the park for each restaurant, as well as hours of operation.
Kosher meals can be picked up without notice at any of the following quick service Disney eateries:
Magic Kingdom – Cosmic Ray's
Epcot – Liberty Inn, Electric Umbrella
Hollywood Studios – ABC Commissary
Animal Kingdom – Pizzafarri, Kusafiri Coffee Shop and Bakery
All-Star Movies Resort – World Premiere
All-Star Music Resort – Intermission
All-Star Sports Resort – End Zone
Caribbean Beach – Old Port Royale Food Court
Pop Century – Everything Pop Dining
Sassagoula Floatworks and Food Factory (recently refurbished) – Port Orleans French Quarter
Riverside Mill Food Court – Port Orleans Riverside
Saratoga Springs Resort – Artist's Palette
Grand Floridian – Gasparilla Grill
Animal Kingdom Lodge – The Mara
Kosher meals at Disney restaurants are provided by Weberman's. Pricing varies by what you order, but quick service meals are priced between $9.99-11.99.  Table service meals varies by location and what you choose:
if it is a fixed price location (e.g. a show or breakfast buffet) it will cost the same as anyone else (only you don't get all you can eat kosher even if its offered to others) e.g. Tusker House Character Breakfast, which Gavi highly recommends for numerous reasons was $30 for an adult $18 for a child + tax and tip.
al la carte restaurants will run $10.99 (children's meal) to $19.99 (adults) depending on what you order + tax and tip.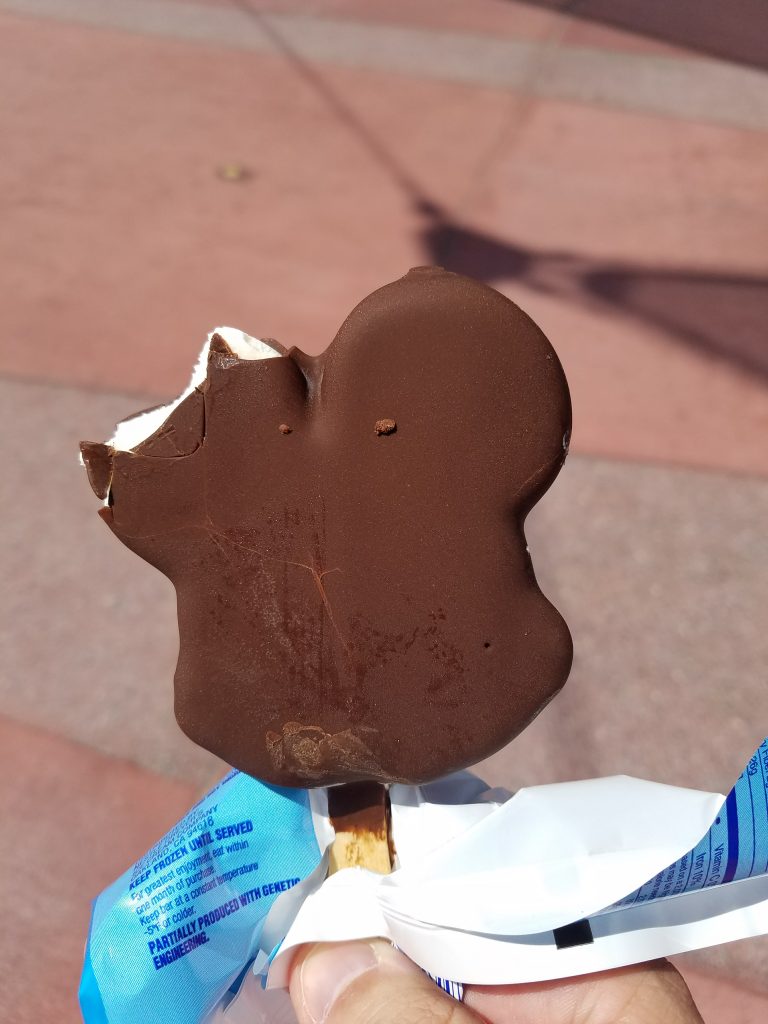 Additionally, many of the snacks in the carts are certified kosher including the "famous Mickey Bar" ice cream. There is now a Starbucks coffee shop located at all the parks as well as Downtown Disney.
Generally, Disney and Universal are pretty generous in what they let you bring into the parks, more info on that here.
Universal Studios & Islands of Adventure
Kosher meals are available for service at:
Universal Studios Florida – Lombard's Seafood Grille, Finnegan's Bar & Grill
Islands of Adventure – Confisco Grille, Mythos Restaurant
The menu is the same at all the restaurants and includes Baked Lemon Herb Fish (with rice pilaf and green beans), Herb Roasted Chicken (with carrot tzimmes and egg barley), and Salisbury Steak (with mashed potatoes and corn & peas), all provided by Spring Valley under the OU. Meals are $28.99 plus tax per meal.
Kosher meal requests require 72 hours advanced notice for preparation purposes. Instructions from Universal for placing your reservation are to call Guest Services at (407) 224-4233, select option four (4). More info on the meals here.
Additionally, on the Universal City Walk they have Menchies Frozen Yogurt which has many kosher flavors and (as of last check) the popcorn is also under the OU.
Finding Kosher Food at Orlando Supermarkets
Winn Dixie | Orlando
– Best Selection of Kosher Groceries in Orlando

11957 S. Apopka Vineland Rd.
Orlando, FL 32836
407-465-8600

1-2 miles from Downtown Disney area


Kosher section includes meat and Chalav Yisroel dairy products, Challah, Pastries, wine, and many more products

Whole Foods

8003 Turkey Lake Rd.
Orlando, Florida
407-355-7100

Publix

7640 Sand Lake Rd.
Orlando, FL 32809

407-226-3315


Kosher Aisle includes Tam Tams, Grape Juice, Wine, bagged Pas Yisroel bagels with "CK" Kashrut hechsher other traditional Kosher foods. Some Kosher meats may be available in frozen section.

BJ'S – Wholesale Club

4697 Millenia Plaza Way
Orlando, FL 32839
407-370-2667

Carries Larome's Challah & Lily's Pastries among other Kosher items

Winn Dixie | Altamonte

7800 South US HWY 17-92
Fern Park, FL 32730
407-339-1593

45 minutes from the Disney parks
Kosher section includes meat and Chalav Yisroel dairy products

Trader Joe's | Orlando

8323 W. Sand Lake Rd.
Orlando, FL 32819
407-345-0611