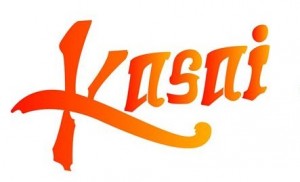 Opening late this year, Kasai, which opened in Brooklyn this past fall as the only kosher hibachi restaurant in the NYC region, will be opening a second location in Lawrence, NY on Central Ave. in the 5 Towns.
Since Kasai's Brooklyn opening, 2 other kosher hibachi restaurants have popped up in the NYC area: Sushi Fussion opened a hibachi/sushi restaurant hybrid, and MeO is in process of opening a similar hibachi steakhouse and sushi restaurant in Queens.
The 5 Towns Kasai will be the fourth Glatt Kosher hibachi restaurant opening in about a year.
The new restaurant will contain a bar (including full liquor license), sushi bar, and 10 hibachi tables, some big enough to hold parties of 15-20 people. Altogether, the restaurant will seat 130 patrons.
Click here to view Kasai's Full Menu
While Kasai in Brooklyn is kosher under the supervision of Kehillah Kashrus, Kasai's owner has confirmed that they will seek the local 5 Towns Vaad hashgacha.
Kasai has been successful in Brooklyn by offering a unique experience for diners that combines unique foods and a show.
Here's an example of the type of show their chefs provide diners in Brooklyn:
[Regarding location: the owner has asked us not to publicize the location, but it will be at a large Central Ave. space in Lawrence. We will update the official address in the coming weeks.]