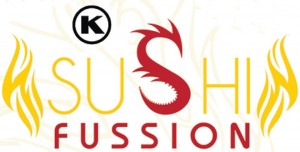 Sushi Fussion is adding a fifth location to its stable of NYC area restaurants, in Brooklyn, adding to their Manhattan, Great Neck, and 2 Queens locations. The restaurant is aiming for a June 2016 opening.
Sushi Fussion Brooklyn will differ from their other locations as this will be the largest, seating 70, and in addition to their popular sushi, they'll have hibachi & a bar.
Their sushi menu includes all different types of sushi: tempura, purple thai rice rolls, naruto (cucumber wrapped) rolls, cooked rolls, vegetarian, and more.
Sauces are available for no extra charge.
Kosher supervision under the OK.