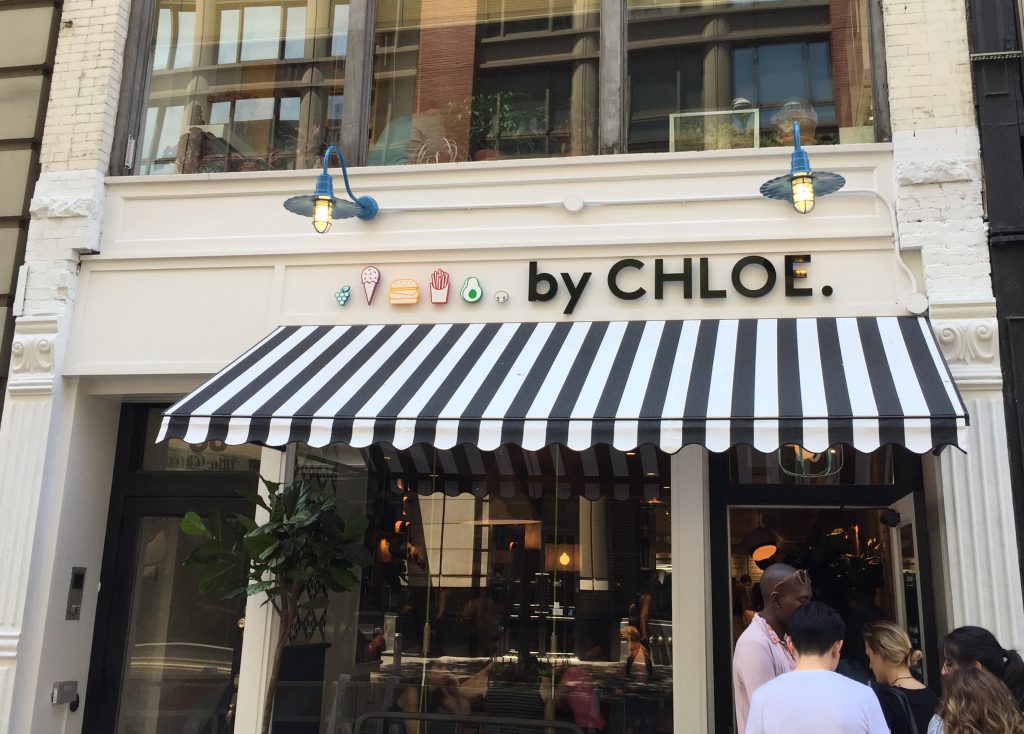 By Chloe officially opened its 2nd kosher vegan shop in NYC last week, its 3rd overall, with more on the way, which we announced back in September. Last month it opened up in Los Angeles, and there are additional NYC & Boston shops coming soon.
We paid a visit to the Flatiron store to find a line out the door (not surprising given its popularity) and quick service once the food was ordered.
Their menu is similar to that of the original shop near NYU, including salads, vegan burgers, vegan mac n' cheese (with shiitake bacon), and other goodies. [Click here to read the menu]
Kosher supervision under the IKC.