UPDATE: Promenade is fully kosher and currently under a soft opening stage where their menu items may change until the menu is fully finalized.
From opening night this week: Chicken & Red Velvet Waffles

[MORE PICS TO COME]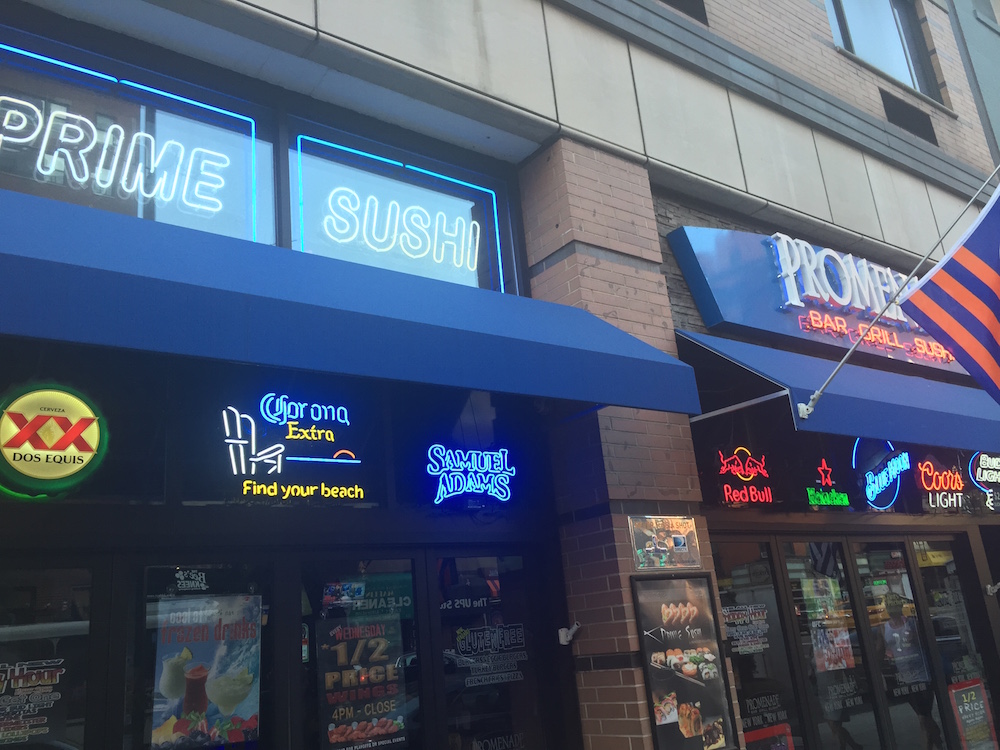 A few months back it was reported that the Promenade Bar & Grill had entered into an agreement with the owners of Teaneck Doghouse to make the Midtown East sports bar kosher. Promenade Bar & Grill has been operating a kosher sushi stand, Prime Sushi, inside its premises (separate from the non-kosher kitchen) since last summer. [Read a review here]
YeahThatsKosher has just received word directly from the owners that the deal was completed and the restaurant will officially become fully kosher. The restaurant will be renamed "Promenade Grill," although the bar and drinks will remain.
The restaurant aims to be open and fully kosher by the 1st or 2nd week of May. [Official date will be announced after Passover]
Promenade is a huge 3400 sq ft. sports bar in the Kips Bay neighborhood of Manhattan offering American cuisine, sushi, a wide variety of drinks, big screen TVs, and attentive service.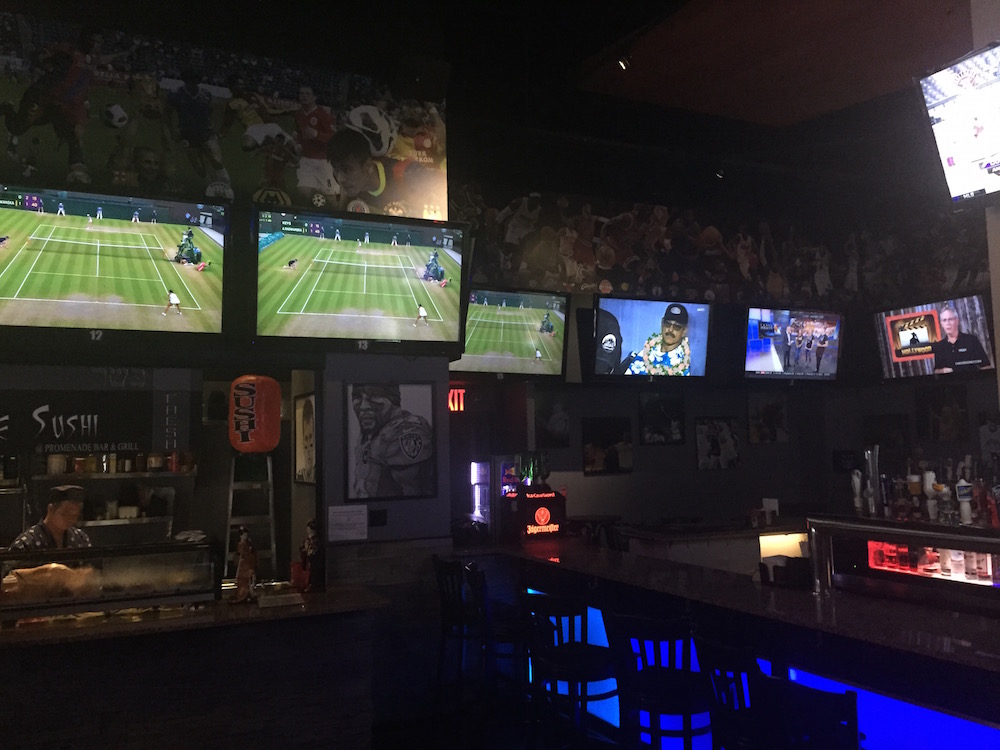 The location will continue to operate as a sports bar, now with a fully stocked kosher kitchen serving a very similar American "sports bar" menu to the previously non-kosher menu, sans dairy and non-kosher seafood. Many of those items from that non-kosher menu will remain using kosher ingredients. (We will be publishing the new menu when it is released shortly.) The restaurant makes everything from scratch, and will continue that in the kosher kitchen. Additionally, the already established kosher sushi bar will remain.
Kosher (and non-kosher) diners should be delighted to know that the raise in prices for the new kosher menu will be negligible. The restaurant is aiming to provide a casual dining option and keep prices competitive.
The restaurant will seek to attract those who work and live in the neighborhood, as well as provide catering options for nearby offices, corporate events, fun gatherings, and provide a great after-school hangout spot for Baruch College students, as well as a different type of date location for Yeshiva University students.
Delivery is available.
Hours:  11:30am–2am weekdays and Sundays;  Friday closing 3pm; Saturday opening 1-2 hours after Shabbat
Kosher supervision by the OK.
---
It's also a great space for guys who love sports. Last fall I hosted a Fantasy Football draft with my buddies there, taking over a corner of the bar and ordering off of the kosher sushi menu.