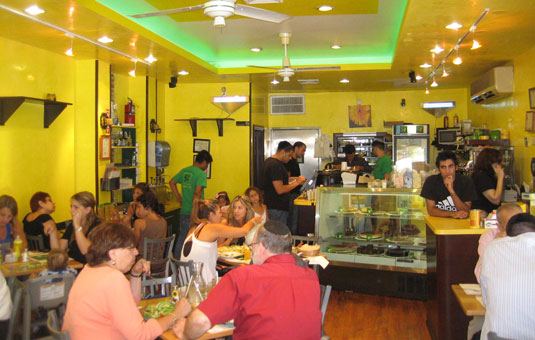 UPDATE: Sunflower Cafe on the UWS is now open.
Sunflower Cafe is making its way to the Upper West Side, taking over the location for Crafted Bagels.
If the newest Sunflower Cafe is anything like its Brooklyn and Long Island siblings, Upper West Siders will have a great option for a dairy restaurant right in the neighborhood, especially Sunday brunches when those locations are packed. Menu items range from pastas, sandwiches, wraps, paninis, salads, soups, and more.
Stay tuned for more information, including hours, kosher certification, and of course, an opening date.