For those of you who are coming to visit Israel, one of your destinations should definitely be up north in the Golan Heights. Israeli's know all about the Golan and the history but for those of you who don't know here's a bit of info about the Golan.


The Golan Heights is based on a mountain that was created from volcanoes many years ago. Today, what are a couple of large mountains are the reminiscences of those volcanoes. Thanks to the basalt that came from the lava, the Golan Heights has been blessed with amazing earth to create some of Israel's best produce on the market. The apples, grapes for wines, and many more kinds of fruits and vegetables grow in the Golan.
It is also one of Israel's top tourist destinations. From natural springs to the historic battles, there is so much to do and see. There are few hotels there, but there are tons of tzimmers (guest houses) to rent and enjoy.
If you find yourself on vacation in the Golan and need a kosher place to eat, here are some restaurants you will find around the Golan Heights:
Gilis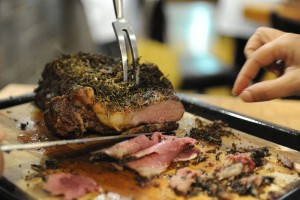 Gilis is located in Moshav Nov, a religious community in the south of the Golan. During the week Gilis is one of the top kosher butchers in Israel. They raise their own cows, and shect them themselves. It won't get any fresher than that. Every Thursdays night, they open the butcher shop and convert into one of the best steakhouses in the country. If you are adventurous, you can go for the tasters menu and enjoy some of Israel's best grilled meats around. Book a table ahead of time, because the restaurants  fills up in a hurry.
Kosher Local Rabbanut
Altos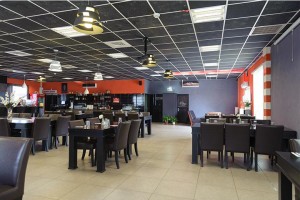 The capitol of the Golan Heights is the city of Katzrin. In Katzrin you will find the Golan brewery, the May Eden water factory, the Golan Heights winery and so many more cool places to visit. When you finish touring Katzrin, you can go visit Altos. Altos is a meat restaurant that sell a bit of everything. Grilled meats, beef sandwiches and much more. It's a nice restaurant and the prices a very reasonable.
Kosher Mehadrin Rabbanut Katzrin
Rak Chummus
Rak Chummus is a delicious hummus bar at the Katzrin Paz gas station. To read more about Rak Chummus & other kosher locations at Israeli gas stations, read this article: Best Kosher Restaurants at Gas Stations in Israel.
Chavat Habokrim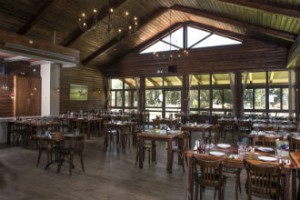 Chavat Habokrim in Hebrew means "a Cowbow Ranch", and it lives up to its name. Located in the small village of Merom Golan, you will find not only a restaurant but a whole slew of cool things to do. But back to the restaurant, it is one of the only kosher meat restaurants that smokes meat in-house from meat that is raised locally. You can get ribs, a whole chicken, chorizo sausages or duck. There are vegetarian options as well, so there really is something for everyone at the cowboy ranch.
Kosher Local Rabbanut
Chavat Hajilabun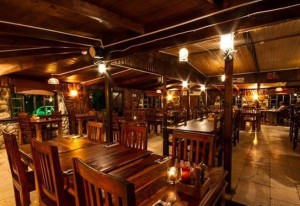 Chavat Hajilabun is named after the river it sits on, and is another great steakhouse that the Golan Heights has to offer. From hamburgers to meat platters, you can find a large variety of grilled meats there. One of the cool things on the menu is the "Poykeh" dish, a poykeh is an iron cast cauldron that cooks over an open fire pit and is filled with lamb and root vegetables. You can even have an option of bottomless beer and have a jolly good time.
Kashrut Local Rabbanut
Zigel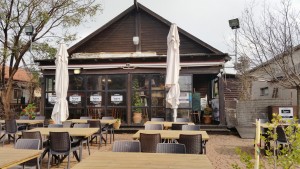 Zigel is a mehadrin restaurant that has been around the Golan for a while. Located in the artistic village of Aniam, you can spend some time looking at the cool art exhibits and when you get hungry, stop at the steakhouse for a great meal. Not only do they serve grilled meats, you can order drinks that are made in the Golan locally. Another nice steakhouse located in a beautiful location.
Kosher Mehadrin Rabbanut Katzrin