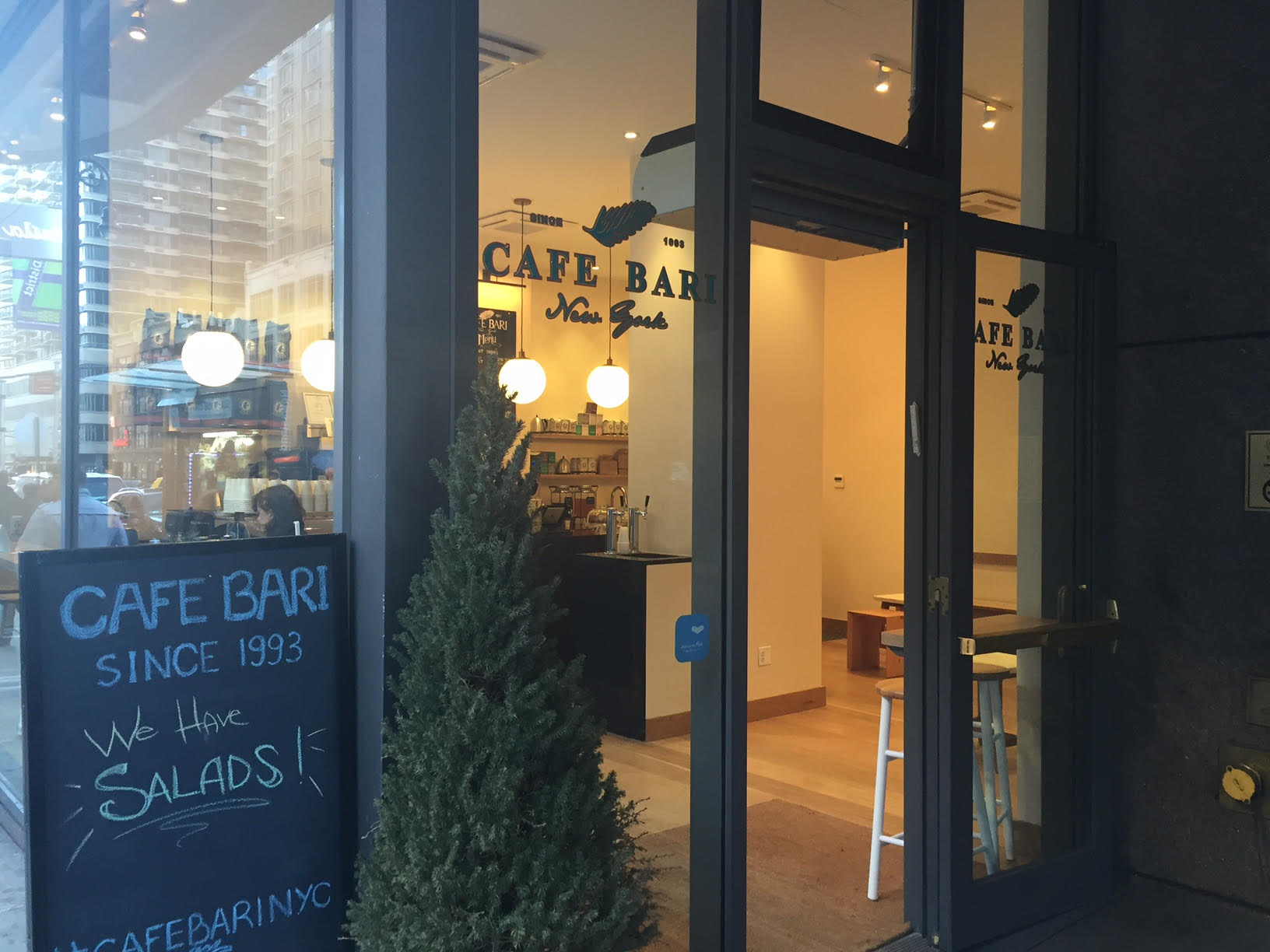 Cafe Bari opened in the last couple of weeks next to the Residence Inn by Marriott on 6th Ave & W39th st in midtown Manhattan. It is the closest kosher eatery to Bryant Park.
 While the cafe does not have much seating, it does serve your specialty coffees, teas, and other drinks. They do offer an array of dairy pastries including croissants, muffins, cheese borekas, and other flaky or doughy options. Additionally, there are prepared sandwiches that can be heated up and salads made ready to be eaten for lunch, or taken to go. 
The Café Bari brand has been around since 1993. They currently have one other location downtown on Canal Street & Broadway.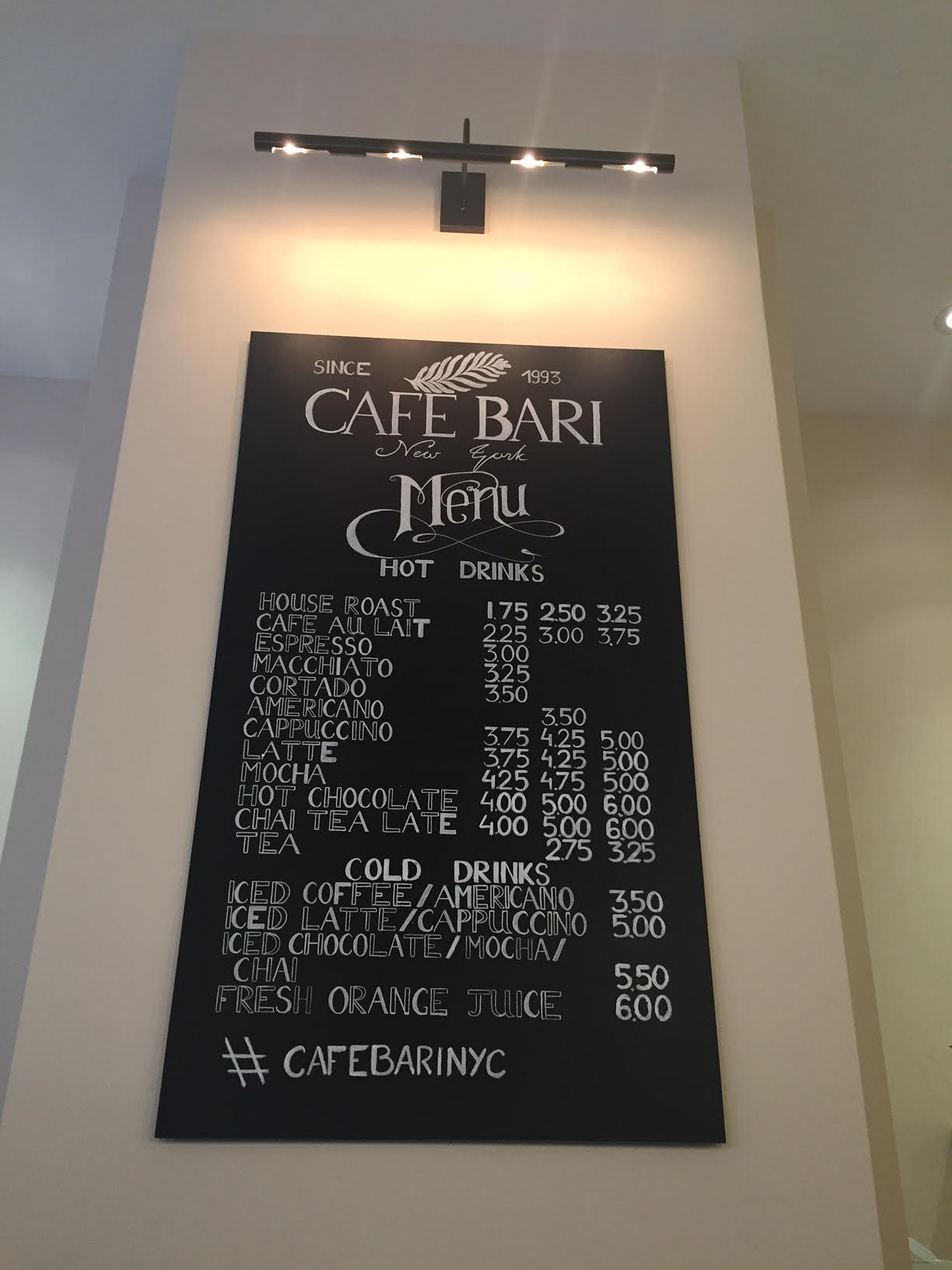 The cafe is under the kosher supervision of Cup K: Rabbi Israel Mayer Steinberg.