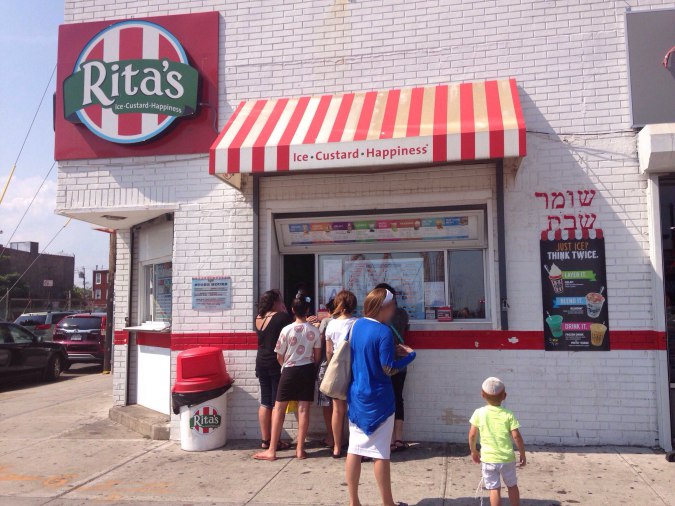 The popular ice / custard / dessert shoppe by the beach in Coney Island is opening for the season on 4/1, but it is no longer under the OU which announced today that it is no longer under its supervision.
On Facebook, Rita's of Coney Island announced that they are now open 7 days a week (which doesn't make it traif automatically, but they weren't open on Shabbat previously whilst under OU's supervision; see the "Shomer Shabbat" label on the image to the right).
Rita's Coney Island is now under the kosher supervision of the Star-D, for all year round (excluding Passover), non-Cholov Yisroel.