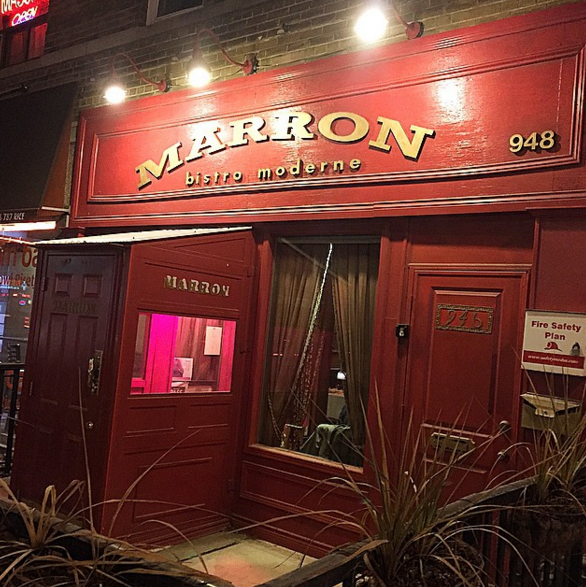 The only high-end kosher restaurant in Toronto, Marron Bistro, has closed, according to our connections at the COR.
No official word yet as to what brought about the sudden close, but it will surely be missed in the GTO.
We visited Marron back in January and it was truly a great experience which is not duplicated anywhere else today in Toronto.
––––––––
Former Marron head chef, Eran Marom, launched Mobius Culinary Labs earlier this year in Toronto which is definitely a unique kosher venture we're closely watching.