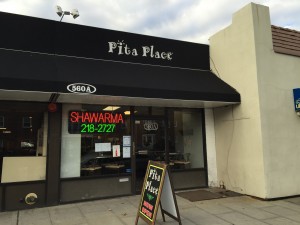 What was formerly "Noodles", next door to Pizzalé on Central Ave in Cedarhurst, comes another descriptive restaurant: Pita Place. The shwarma joint opened earlier this week and offers an array of Middle Eastern / Israeli foods including schnitzel, grilled chicken, multiple kabobs, falafel, and mix grill.
All dishes come with a free salad bar (not too different from nearby Hapina). Lunch specials (until 3pm) are fairly priced pita sandwiches which include your meat of choice, salad, a side of fries, and a drink.
Click here to view the menu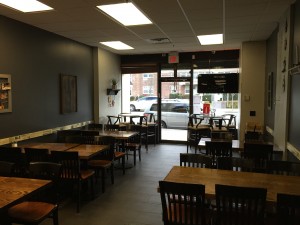 The restaurant is visibly nicer than your average Shwarma restaurant, and has enough seating for around 20+ patrons.
What's interesting to note is that they use chicken / baby chicken (cornish hen) for their shwarma meat, not lamb or turkey.
Kashrut is under the 5Towns Vaad.