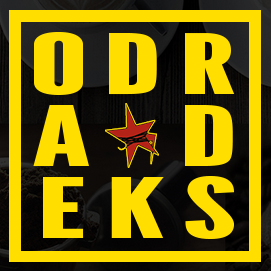 The under-the-radar kosher cafe at the Kew Gardens LIRR train station, Odradeks Coffee Bar, is opening a 2nd branch this summer, this time in a much more densely populated Jewish area: Avenue J in Midwood. Sticking with their train theme, they're opening up directly next to the Q train overpass on Ave J, which is next to the relatively new 7Eleven on the corner of E 16th st. In speaking directly with the owner, they've told YeahThatsKosher.com they intend to open mid-July 2014.
Odradeks' original location in Queens is known as a cool place to relax in their comfortable chairs, a place to enjoy a coffee and a freshly made pastry or pizza, or enjoy live entertainment on various nights of the week which have included live music, poetry, and more. Read our recent review of Odradeks here.
This new location should be a boon for business, especially from students considering its extremely close proximity to the Yeshivah of Flatbush and Touro College (both across the street), and nearby Brooklyn College, as well as being next to a well used transit hub by the kosher observant community.