Shalom Bombay just announced on their Facebook page that they will be closing their Manhattan restaurant (located at 344 Lexington Ave. between 39th and 40th St.) and is in process of finding another location. Large delivery & catering orders will be delivered to NYC addresses via their Teaneck location.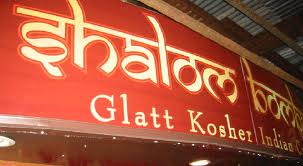 Here are the details that they shared:
Unfortunately, due to unforeseen circumstances with our current building, Shalom Bombay will be moving to a new location. Please stay tuned for future updates. In the meantime, please visit our Teaneck location and show your NY license and we will deduct the toll off your bill for a table of 3 or more. Catering and large orders will still be available for delivery to NY.

Shalom Bombay Teaneck lunch hours are 12-3pm, and dinner 5-10pm Mon-Thurs.
We look forward to serving you.

Shalom Bombay, LLC 
201-530-5939 
[email protected]
We will update you when we learn more about Shalom Bombay's new location.