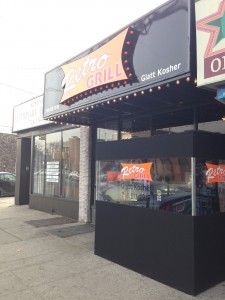 With relatively little buzz, Retro Grill came onto the Brooklyn scene a couple of months ago on Coney Island Avenue in Sheepshead Bay.
Offering an array of sandwiches, wraps, burgers, hot dogs and salads, Retro Grill seems to be your average fast food burger joint. Since they don't have a website or a Facebook page, it seems that the only way for you to find out how good their food is is by checking it out in person.
Kosher Supervision under the Kehilah Kashrus.