Whether you are getting away for Yeshiva Break, escaping the next "polar vortex", getting away for Pesach, or just taking a weekend getaway with your significant other, we wanted to help all the would be vacation-ers out by providing a list of all of the available On-The-Go kosher meals to make your holidays that much easier!
We've categorized the meals into 4 categories:
Shelf-stable meals
Supermarket-made meals
Caterer-made meals
Restaurant-made meals
For options 2-4 I advise ordering at least 2+ days in advance so they have time to deep freeze your meals. Deep freezing your meals will allow you to travel with them cross-country or overseas, even during the summer, so the meals will remain frozen until you arrive at your destination.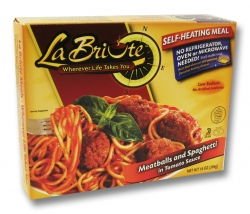 1) Shelf-stable meals: typically found on the shelves at Kosher supermarkets – they're not gourmet by any standards, but they've vastly improved over the years. May or may not be cheaper than the below options, although these require no refrigeration. Some "self-heat", although we do not recommend doing this in public, especially in an airport or on any sort of public transportation.
2) Supermarket-made meals: prepared and frozen by a local Kosher supermarket. Pick up or local delivery only.
3) Caterer-made meals: typically a higher-end product, frozen, and shipped to your destination (domestically), local pick up usually available as well
4) Restaurant-made meals: will freeze and ship meals worldwide or picked up locally. Contact restaurant to confirm.
(If there are any places, services, or products that we missed, please comment below.)
Chances are you may end up in a hotel room without an oven or a proper heating mechanism. Try taking along a travel-sized hot plate to heat up your meals, potentially with 2 pans (dairy & meat):