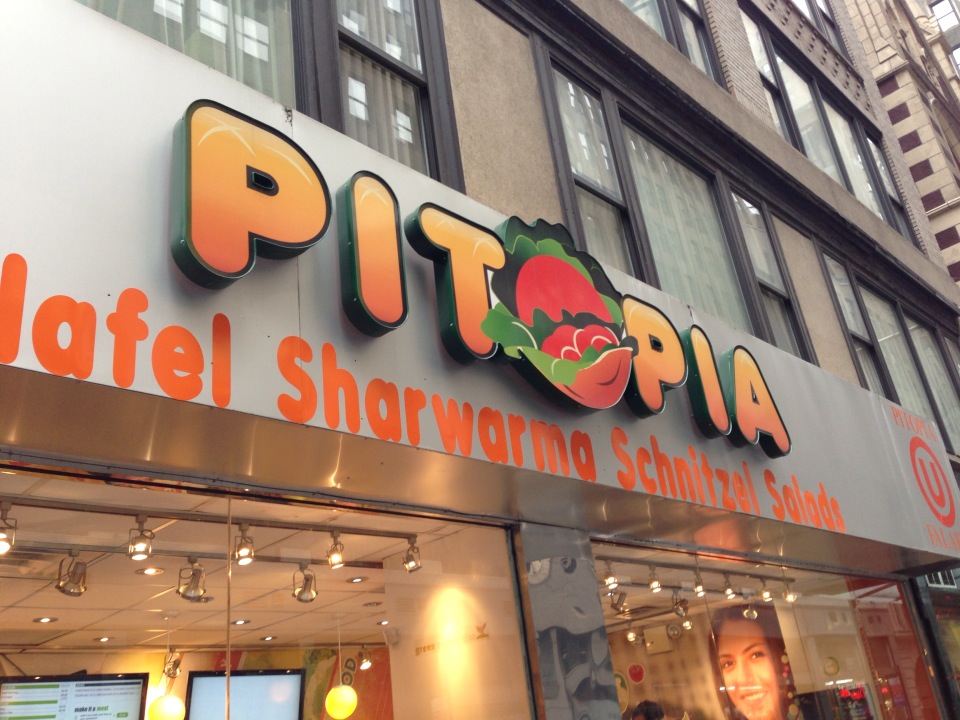 Perhaps Pitopia wasn't doing well selling just falafel, hummus, and fried eggplant? The store recently upgraded its offerings to include Shwarma, Schnitzel, Hot Dogs, and Sausages.
They've added sushi to the menu as well. (Who doesn't love sushi b'pita?)
We'll investigate and find out if it's good enough to consider a lunchtime visit.
Click here for a coupon for a Pita w/Shwarma for $4.95 (Valid in January 2013 only) & new menu. (H/T @GreatKosherDeal)
Pitopia is under the OU and located at the corner of W37th and Broadway in NYC.