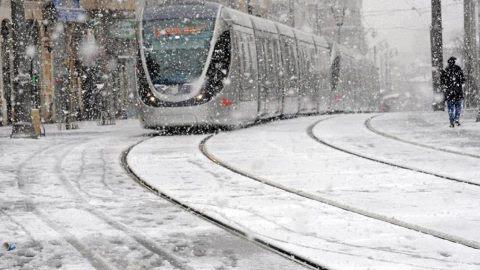 Having spent a significant amount of time in Israel on and off for the past 14 years, I always relished my time spent in Jerusalem. One thing I did not love was the insane temperature swings that came with winter days in the city.
The trick to packing yourself for heading to multiple climates all at once.
I spent ~5 days in Jerusalem 2 weeks ago. The weather was so nice that I only needed a sweater and a light jacket at night, and sometimes without a jacket at all during the day. No rain whatsoever, and quite pleasant.
Now, 2 weeks later, it is snowing (and the streets are flooding in Tel Aviv, whereas last week we had a week straight of sunshine and 70°+ weather).
The trick here is to pack layers of clothes, for multiple climates. You may experience Summer, Spring/Autumn, and Winter within a span of 12 hours.
Make sure to pack:
a light jacket / windbreaker
scarf & gloves
poncho / strong umbrella
winter coat
waterproof shoes / boots
What are your must-bring items when dealing with such variable climates? Comment below.
Image from ישראל ארצנו Facebook page