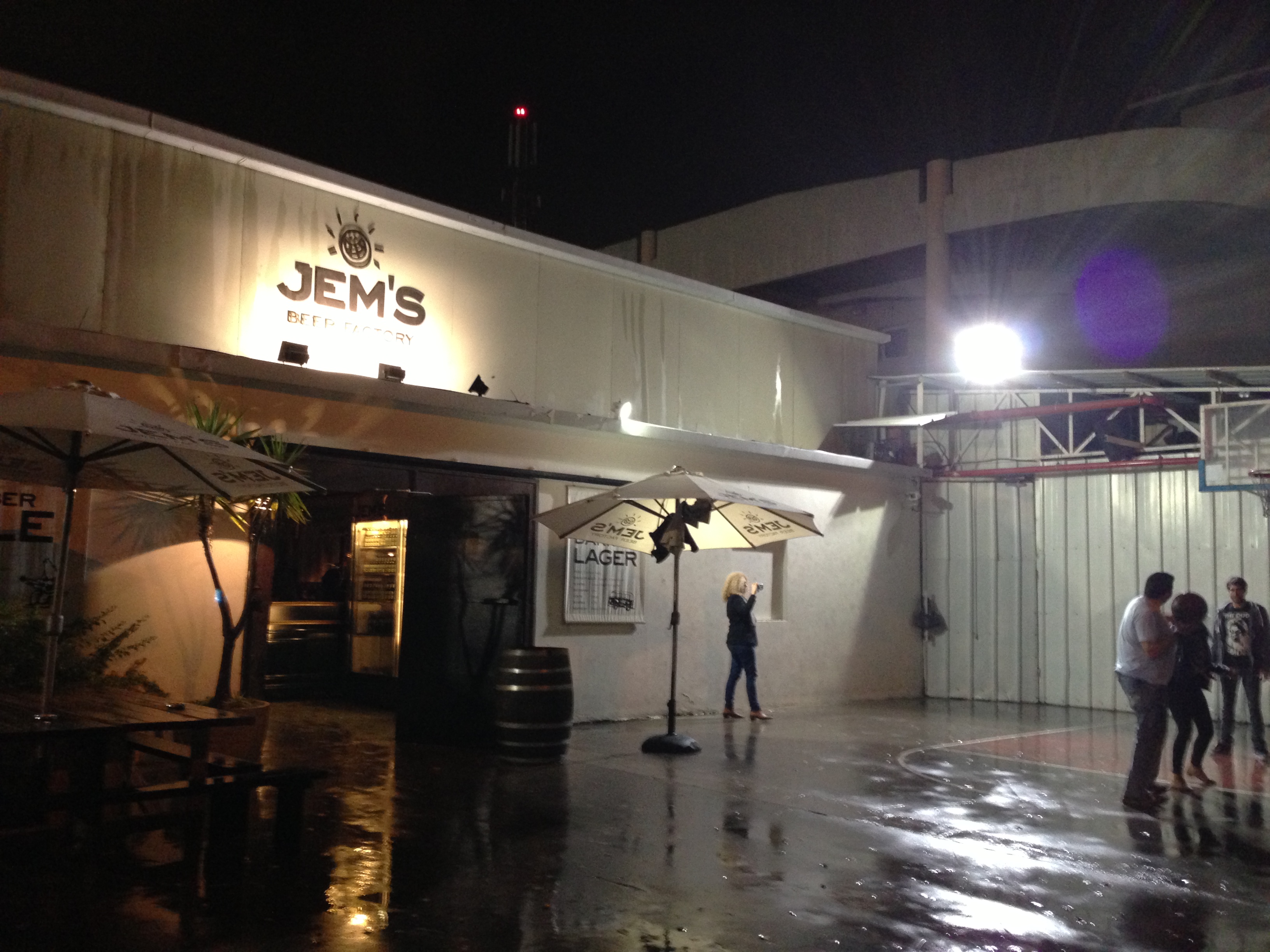 It is not often as a kosher consumer that you experience a unique kosher eating experience. Although there is more and more innovation in the kosher restaurant business, there are still plenty of subpar kosher places where adding a sushi menu is seen as innovative and are mostly frequented for the sheer ease and comfort of not having to cook. Which is why when Dani heard about JEM'S in Petach Tikvah, he knew we needed to try it.
Having seen so many people within his network (including @HilzFuld once a week) rave about the place it was on the top of his places to try list. When we mentioned to some friends in Tel Aviv that we wanted to go within a few nights they suggested we better call and make a reservation as Dani wasn't the only one with it at the top of his list.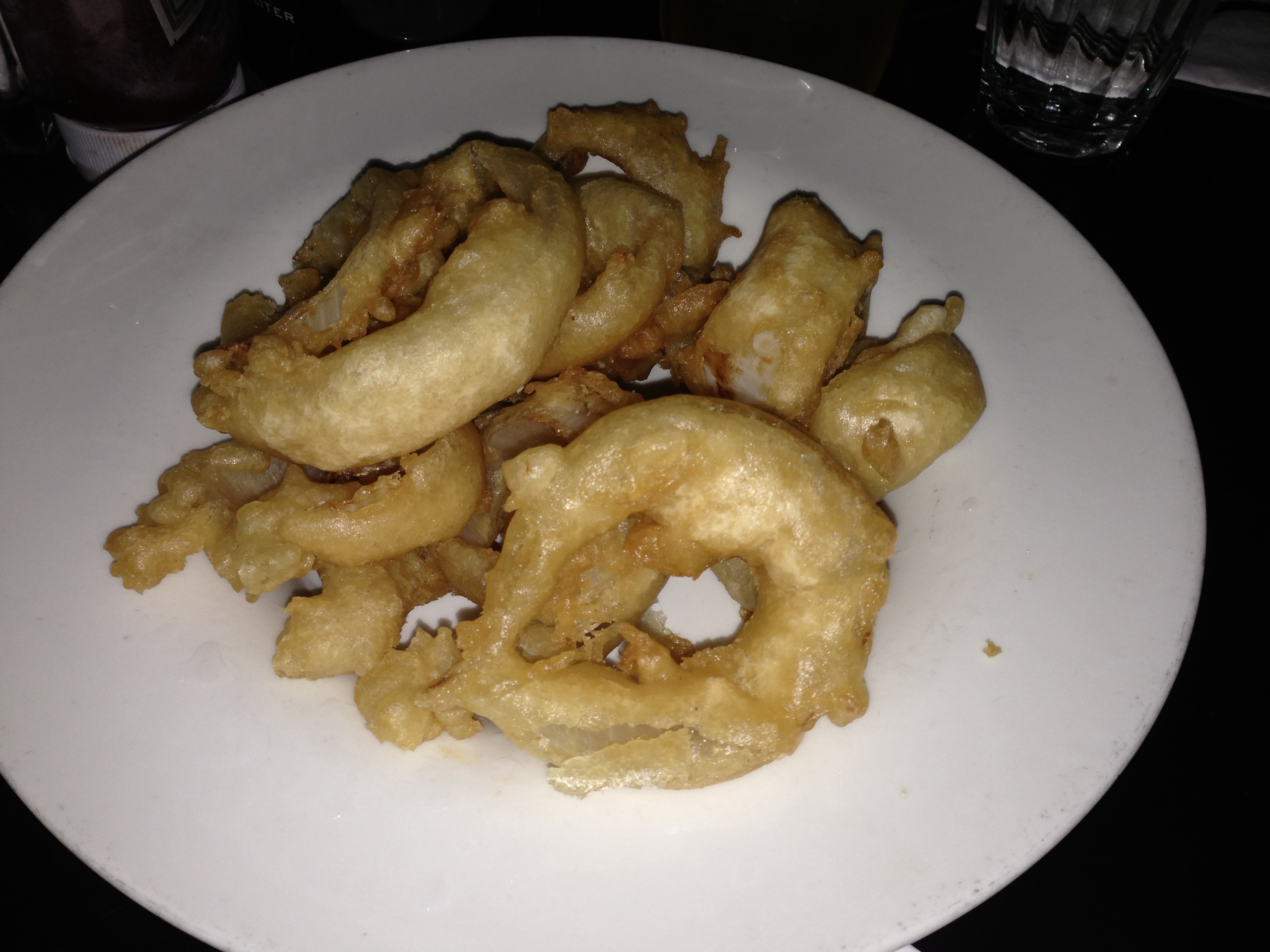 At first, we called and spoke to a hostess who told us she had no room for us. Through our friend, we were able to get the number for Jeremy, the owner, and he was only able to get us a table for 6 on a Thursday night, the big night for Israelis to go out, and we had a party of 9 with Dani's family, so we changed our Thursday night plans and ate someplace closer to where we were staying, and made a reservation for Motzei Shabbat instead.
We arrived to an industrial area full of warehouses. Since there's usually a line out the door, there's a basketball court out in front of the restaurant to keep the hungry and thirsty patrons occupied. You may be asking at this point what makes JEM'S so special?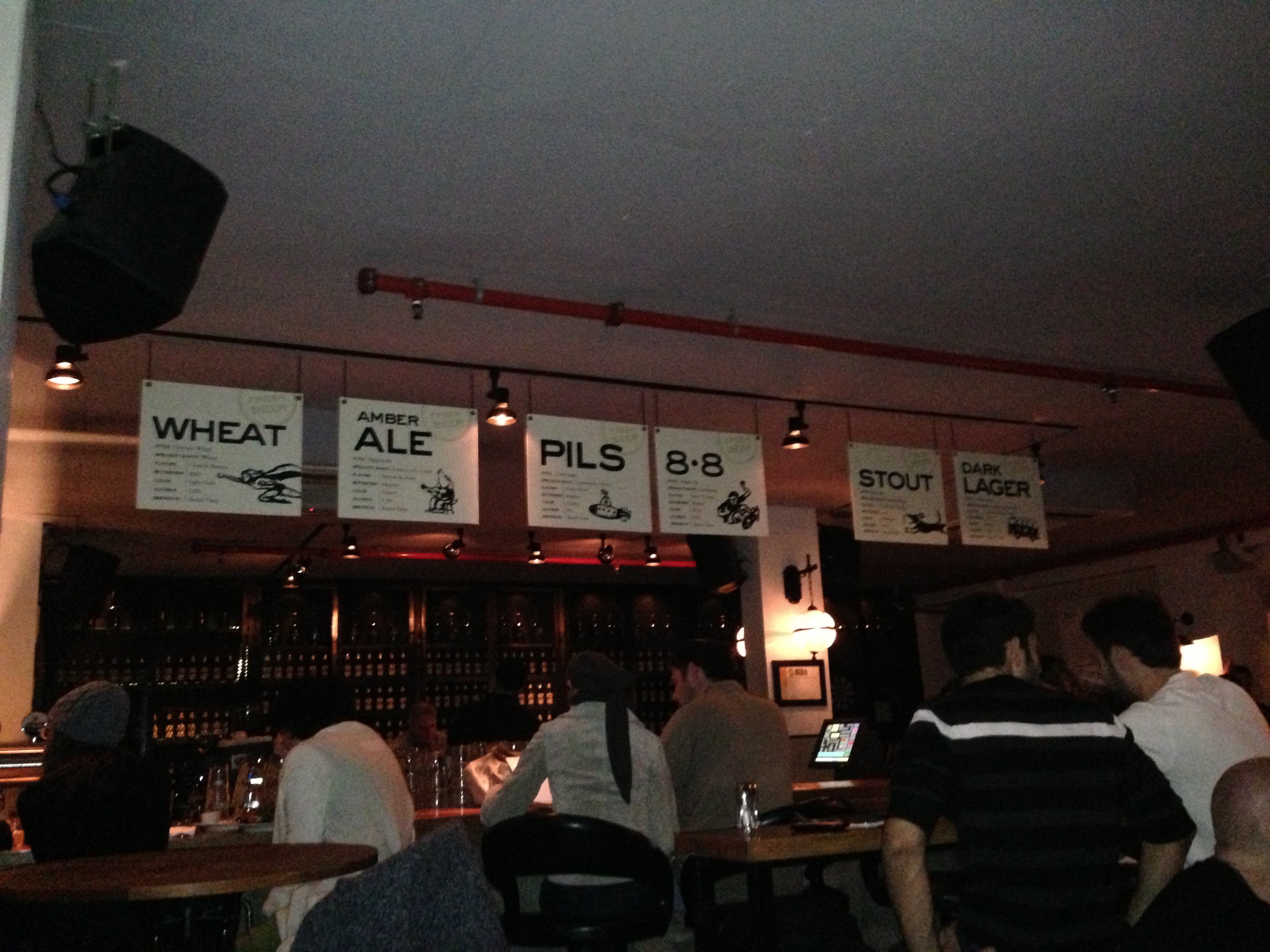 JEM'S is a beer factory that also happens to be a pub. A kosher pub, with American style cuisine! They produce all sorts of artisan microbrews, as well as delicious greasy bar food to accompany it. The lighting is low, there's great (American rock) music playing, and all the food is, of course, strictly kosher. I can tell you that it made for a really fun and unique eating experience. Space is tight and you're pretty much right next to everyone else, but that's part of the experience.
While we aren't big beer drinkers, we shared a sampler size wheat beer, which we were advised was their mildest and most beginner friendly beer. (We wanted to try the beer sampler, which is a sampling of their 6 in house flavors, but they didn't have it available that night).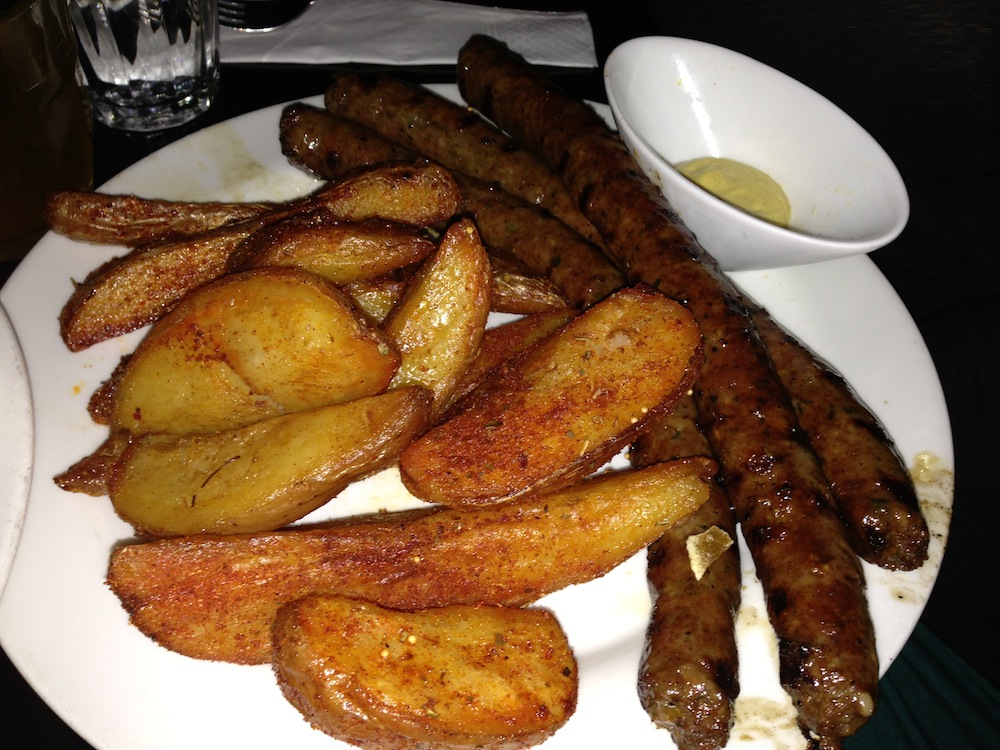 The real treat for us was the food. Portions at JEM's are big. Standouts were the beer battered onion rings, meatball sub, and seasoned potato wedges. We were recommended to try the sausages but they only had the "diablo" which we did try, and while I found them a bit too spicy for my liking, they were flavorful. I was disappointed that they didn't have the "JEM'S Special" sausage which was made with beef, chicken liver, and several other ingredients that sounded really unique and delicious. One of our dinner companions had the chopped liver and this was also really delicious especially if like myself you are a chopped liver fan. Another recommended dish is their steak, which we did not try that evening.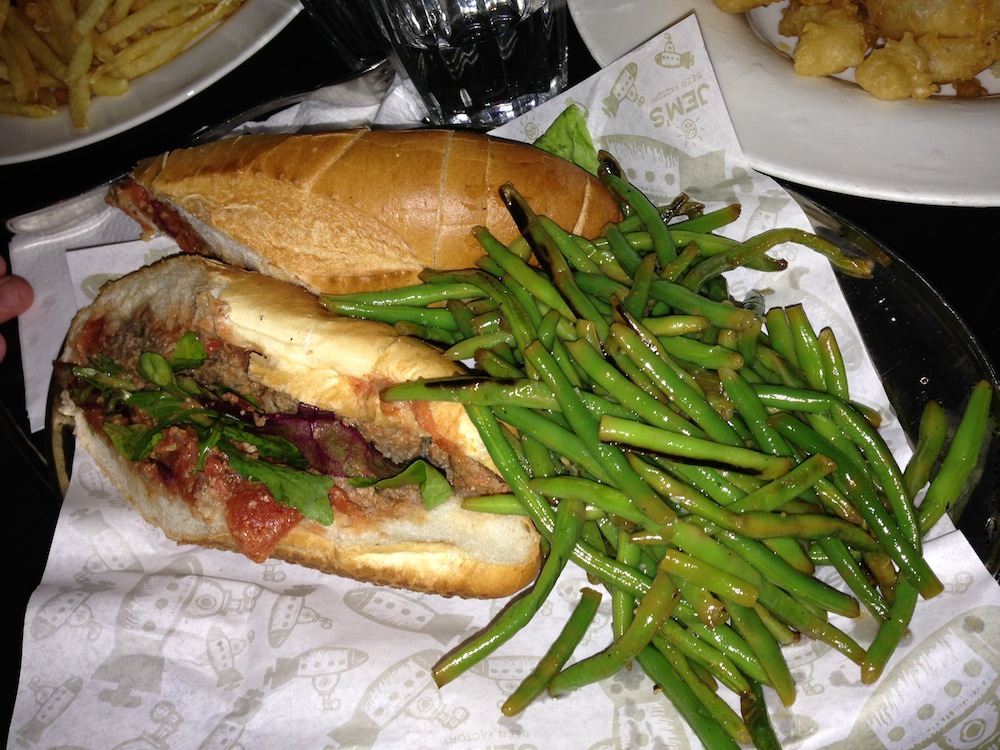 The service was a little slow and disorganized, but the place was completely packed with a line out the door, despite the torrential rain. Jeremy, the owner, briefly sat down with us to chat and ask us our thoughts.
Overall, JEM'S was a delicious and really enjoyable experience and I hope to be back in Israel soon to have another taste.
Note: We recommend making reservations a week in advance if possible, and even further in advance for larger groups.
View Larger Map