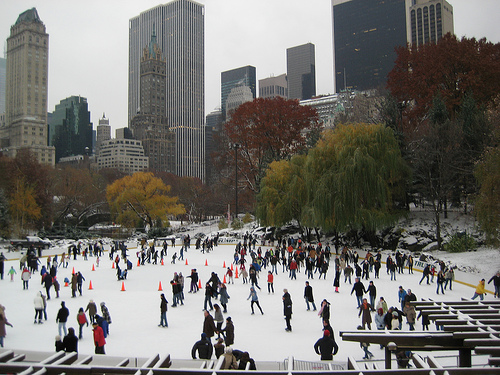 Christmas in NYC is something we Jews all joke about. Day off from school or work, and actually things to do (unlike London which totally shuts down!).
Here are a few palces to eat, and things to do! (If I left any out, please comment below. Would love to hear your ideas!)
First, the kosher foodie options…
Chinese Food – a couple years ago I compiled a list of ALL kosher Chinese restaurants in the U.S.
Additionally, 92Y Tribeca is hosting "Chinese and Movie" screening (the best movies ever) Back to the Future 1 & 2! Tickets are required.
Jezebel – teaming up with world class chef and TV personality, Chef Eddie Huang of Baohus, he will be cooking all day from 1-10pm Christmas Day his famous authentic Chinese style food, fully Kosher of course. Be sure to make a reservation.
Le Marais – make a reservation at this Times Square kosher French steakhouse (don't come here looking for Chinese food)
Many other Kosher restaurants will be open .. so go out and enjoy!
And now some things to do…
Celebrate at a Jewish museum Many of NYC's Jewish cultural institutions are open on Christmas & offering special family activities. Catch a Klez for Kids concert at the Museum at Eldridge Street OR The Macaroons at The Jewish Museum; watch chef George Wong of Chopstix Restaurants carves incredible fruit sculptures at Brooklyn's Jewish Children's Museum; and enjoy a family celebration with crafts, live music, and a movie at the Museum of Jewish Heritage.
Many of the attractions in Times Square are open Xmas day – so be a tourist! Madame Tussauds, Ripley's Believe It or Not Odditorium, Discovery Times Square (with Harry Potter Exhibit), or …
See a Broadway show – Some shows will have evening shows on Xmas day. So head out and enjoy the theater!
Go to the movies – so many options – especially at one of the large theaters in midtown!
Take the kids to the Zoo – the Prospect Park, Central Park, and Queens Zoos are all open! (Bronx Zoo is closed)
Take your significant other (or family) Ice Skating – The Pond at Bryant Park, Wollman and Lasker Rinks in Central Park, Riverbank State Park, Van Cortlandt Park, and Rockefeller Center are all open for ice-skating this year.
Just be sure to get out and enjoy! It's our one day to rule the city! :P