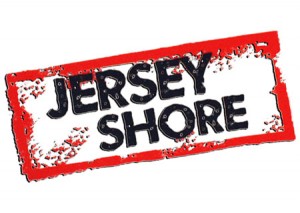 Contributed by Kamelia Ani, Charlie Shrem, & Dani Klein
Kosher Info: Deal, NJ and the surrounding towns is the summer mecca of the Jewish Syrian / Sephardic community in the northeast, and contains numerous kosher restaurants. Nearly all restaurants and kosher eateries in this area are given supervision by the JSOR (Jersey Shore Orthodox Rabbinate).
Most of the below restaurants are open year-round. Those that are summer-only will be noted. (If you are visiting the area not during the summer months, we recommend calling ahead for their hours). The restaurants that stay open year-round make their money in the summer and kind of just eke out a living the rest of the year. That's why every year restaurants close down and new ones pop up…
656 Ocean – a

fancy, overpriced restaurant, and overall not that great

Armando's – a new sit down dairy restaurant. Food is decent, not amazing. Wine available.
The Chocolate Soda – popular diner with good food. Slow service in the summer means there's always a wait to be seated. (Pre-packaged meals from Chocolate Soda are also available at selected 7-11's)
Chang Mao Sakura Chinese & Japanese Glatt Kosher Restaurant
Dougies BBQ & Grill – of the former Dougie's franchise, same options.
iBrg – a local burger joint, also serving "Milkshakes" with Coconut milk (non-dairy)
Down to Earth – formerly "Back to Nature" from Brooklyn. Similar dairy/vegetarian menu. Avoid the pasta. (Pre-packaged meals from Down to Earth are also available at selected 7-11's)
Hot Bagel Bakery
Slices Pizza – currently the only pizza place in the area after the other burned down.
Stephano's Ristorante – upscale meat restaurant opening this summer.
Stingers Bar – a sports bar with decent fare, and great finger food. (Shares the same building & chef as 656 Ocean)
Scroll down for an interactive map of the restaurants.
Also under the JSOR are various Ice Cream / Ices shoppes in the the area:
Igloo
Rita's Italian Ice Manalapan
Rita's Italian Ice Eatontown
Sweet Delight
Beach Blizzard
Frozen Treats
Jack Frost Ice Cream
Twisted Yogurt
Carvel (under the Chof K)
Additionally, if you're spending Shabbat in the Deal area, Prime Butcher Baker will be delivering to the area this summer. Orders must be in by Thursday.
If you're seeking Kosher options further south on the Jersey Shore, read our post on Kosher Atlantic City.
Travel Info: Getting there: Deal is about 75minutes away from Brooklyn (by car) and 30 minutes away from Lakewood. There is a Jewish bus that goes to the city and back twice a day for all the people who commute for work. There are also NJ Transit trains right nearby.
Staying there: There is a Sheraton Hotel in Eatontown that many people stay at while vacationing here – it is the closest hotel to a shul at about a 20 minute walk.
Things to do:
Pier Village in Long Branch (on the boardwalk) is a nice area to walk around & shop.
Jersey Shore Premium Outlets is off exit 100A on the Garden State Pkway and has the best shopping.
Point Pleasent Boardwalk and Arcade
Seaside Heights Arcade + Water Park + Amusement Park
The Asbury Park boardwalk has some arcades, but not much else.
The BEACH! After all, it is the Jersey SHORE!
Six Flags Great Adventure and Wild Safari is about 30-35 miles away.
There are at least 4 golf courses within 5+ miles from the area.
Jewish Info: When people say "Deal", they are actually referring to several different neighborhoods or small towns: Deal, Long Branch, West Long Branch, Eatontown, Oakhurst, and Allenhurst.
The Sephardic Jewish community of the Jersey Shore boasts one of the worlds largest Eruvim. Spanning from nothern Long Branch to the southern tip of Loch Arbor it covers over 19 Synagoues and Jewish centers. Click here for the full Eruv map from the JSOR.
Click here for a full list of Orthodox Shuls & Chabads in the area.


View Kosher Jersey Shore in a larger map