Thank you to @runanskyrun for submitting this!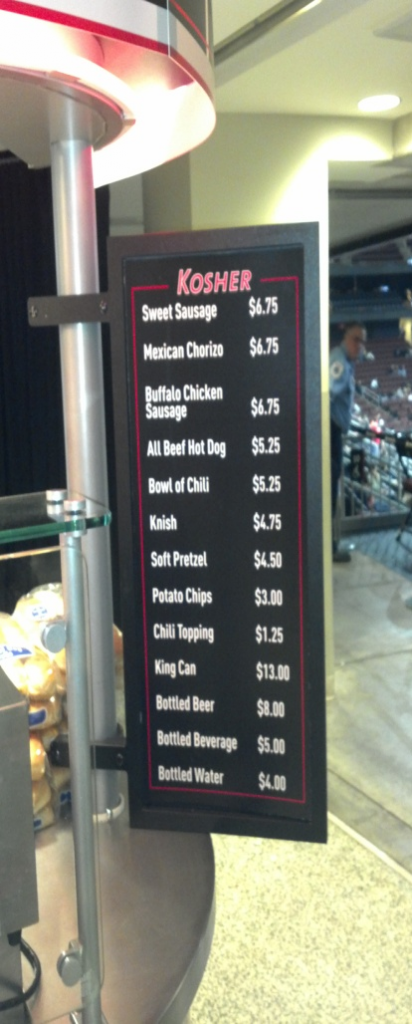 I recently attended a New Jersey Nets game with my daughter at Prudential Center in Newark, NJ. I read on several sites, including here on yeahthatskosher.com, that kosher food may be available at Prudential Center, but I could not confirm. A few days before the game, I tweeted Prudential Center (@prucenter). I received a quick response confirming that kosher food was available but did not know the selection of food available. We went to game hungry with the assumption that at the very least they would have hot dogs and knishes.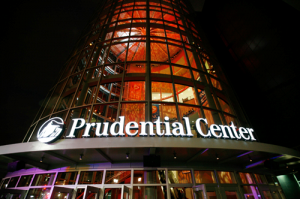 We were pleasantly surprised when we saw quite a nice selection of kosher offerings. In addition to hot dogs and knishes, 3 different types of sausages (Mexican Chorizo, Buffalo Chicken, and Sweet), and a bowl of chili were also available. I enjoyed the Mexican Chorizo which was served in a hot dog bun with peppers and onions ($6.75). The sausages are from Jack's Gourment (www.jacksgourmetkosher.com, @jacksgourmet). You can also get soft pretzels, chips, beer, soda, and water.
The kosher stand is located on the Main Concourse near Section 11. Supervision is under the Kof-K (www.kof–k.org). When Nets games start at 7:00 p.m. there is a Maariv minyan at halftime.