After recently getting back from Israel, I can tell you that there are multiple things you need to plan in advance before your trip. Finding your lodging, meals, and scheduling your activities are obviously all things you should think about doing way in advance of your travel to Israel. Renting a car is often one of those things left for last. While I don't think it should be the first thing you book, don't leave it for last second either, especially if you're traveling during high-season, which in Israel can be associated with the major Jewish holidays, all of summer, and most of winter (as Americans and Europeans flee to Israel to escape the snow – only to get rain).


About 8-10 weeks before my trip in May I began researching rates and specials for car rental companies in Israel.
There was a few things I noticed about this process:
Automobiles are classified by the various car rental agencies by letter. These letters to an American are meaningless unless you've memorized what each of the dozen(s) of letter codes mean. For example, if I told you that I was "upgrading you from a C class car to an X class car," you'd have no idea what I was talking about. This requires you to meticulously study what you're reserving when you're ready to complete the transaction.
There are (too) many car rental agencies in Israel, both national agencies like Eldan, and international agencies like Avis or Hertz. They are not all equal….
If you are Shomer Shabbat, you can request (with certain agencies) that your rental over Shabbat or a Chag (holiday) be removed from your bill. Renting a car from Eldan, I had it over the course of a Shabbat and Shavuot. I was not charged for Shabbat and for 1 day of Shavuot (since it's not their problem that I kept 2 days, and I fully understood that). So even though I rented the car for 12 full days, I was only charged for 10.
You'll see different prices when using the company's website, an aggregator site like Kayak.com or Expedia.com, and if you call an Israeli travel agent. I tried all 3, and I was able to get the best price renting with Eldan Car Rental through a travel agent that a friend introduced me to. I encourage you to try all three methods as you may be surprised which gives you the best price quote.
In Israel, unless you're camping out in either Tel Aviv or Jerusalem, renting a car can really come in handy. Personally, I love driving on Israel's highways, many of which are new and didn't exist last time I was in Israel a few years ago. If you're looking to criss-cross the country (and you're not alone) renting a car will definitely give you a greater flexibility of getting where you need to go, without relying on taxis, Egged buses, or Israel's national train system (which I love, but honestly, it needs major improvements). In fact, if you're able to, avoid taking taxis altogether. If the taxi driver gets a whiff that you're a foreigner on vacation (or even an Oleh to Israel whose Hebrew accent is poor) you will get price gauged. I experienced it multiple times in Tel Aviv alone.
My personal favorite drive is from Jerusalem to the Dead Sea down Road 1:
After I had booked my rental with Eldan, they found out about YeahThatsKosher.com and was excited to be sponsoring our content. Overall we had a great experience with Eldan and they offered us the best price.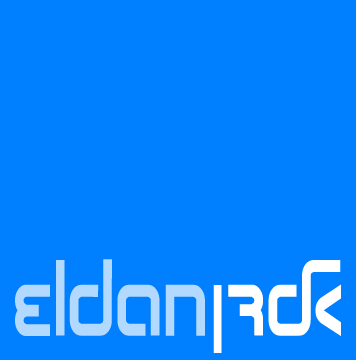 This post is sponsored by: