Contributed by: Gavi Lewy-Neuman | Last Date of Travel: October 2008
Kosher Info:
Hong Kong has a number of different kosher facilities. There are 2 Chabad centers – one in Kowloon and one on Hong Kong Island. Both offer Friday night and Shabbat day meals. There is an established community as well at t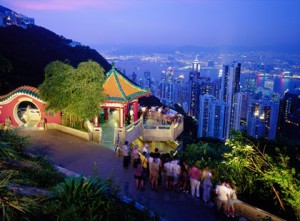 he JCC located at 70 Robinson rd. on Hong Kong island. They too offer a Shabbat meal for everyone on Saturday. Also in Kowloon is a Sfaradi Shul called Kehilat Zion at the Hechal Ezra Synagogue which is located at 62 Mody Rd 1/F – the local Jewish community often calls this "Meoded" for the Rabbi Meoded who leads it. They too have meals on Friday night and Shabbat day. During the week, Hechal Ezra has a meat restaurant. The JCC has 2 restaurants – one meat, one dairy.
The JCC also has a kosher supermarket which has different products available at different times based on availability. There you can find a whole slew of Israeli products as well as frozen chicken and baked goods. Prices are somewhat inflated.
Hong Kong has a whole bunch of supermarkets, many of which sell varying numbers of American products, many of which bear an OU. The only kosher milk available in Hong Kong is called PURA – imported from Australia (not Cholav Yisrael – but is pure cows milk). Hong Kong Island is laden with supermarkets, while Kowloon is very sparse of them.

Note: Products that you know of from other parts of the world, like Pringles for example, are not kosher unless it has the sign on it. There will be Pringles with English writing on them as well as Chinese, and those aren't kosher. There are cans though that are imported and won't have any Chinese on them (less an added Chinese sticker) and that will have an OU on it. So look for the sign. No sign – not kosher.
The Chabad puts out a kosher guidebook for Hong Kong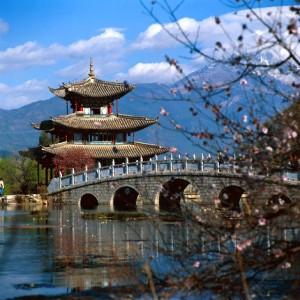 which is very helpful. It is very comprehensive and is updated yearly, i believe. From what I understood, in Hong Kong, plain rice and noodles can be bought from local stores without a hechsher.
Tourist Info:
All of Hong Kong can be done in about 5 days. As a backpacker, you might get bored staying longer than that. Some popular activities are as follows:
"The Peak" is the top of Hong Kong Island which offers a beautiful panoramic view. The Peak Tram is a popular way of accessing it.
Kowloon has many famous markets, such as the Jade Market and the Night Market – both which are great for inexpensive shopping and souvenirs. Bargain!
Everyone visits the Big Buddha on Lantau Island which is nice, but not awesome.
Victoria Harbour has one of the world's most famous skylines, and is beautiful at night (catch the nightly 13 minute Light Show at 8pm every day from the Kowloon side, from the pier next to the cultural center, where you can see all the lights and hear the accompanying music). Crossing the river by the Star Ferry is a historical experience (and only costs about 2 Hong Kong dollars). On the Kowloon side by the water are a few museums (free on Wednesdays) and Avenue of the Stars which is nice to walk along at night after the Light Show.
To get around, Hong Kong has a great subway system that is clean, efficient and really easy to use. For extended stays in Hong Kong, get an Octopus Card – similar equivalent to a MetroCard (in NYC), but can also be used to pay for other things around town.
Jewish Info:
Both Chabad centers offer Minyanim on Shabbat for sure, but can be iffy during the week. The JCC shul called "Ohel Leah" also has Shabbat Minyanim as well as during the week. Hechal Ezra has the same. Ohel Leah is one of the wealthiest synagogues in the world, but its crowd brings in people of all economic levels and varying degrees of observance (even though it is an Orthodox shul). The Chabad in Kowloon is most appropriate for backpackers as it is close to many budgeted guesthouses. The Hechal Ezra community is mainly sfaradi expat businessmen, but was nice to go to as it felt to me most like a community (even though only 10% of the well over 100 people were regulars). Hechal Ezra also offers the best food on Shabbat in my opinion.