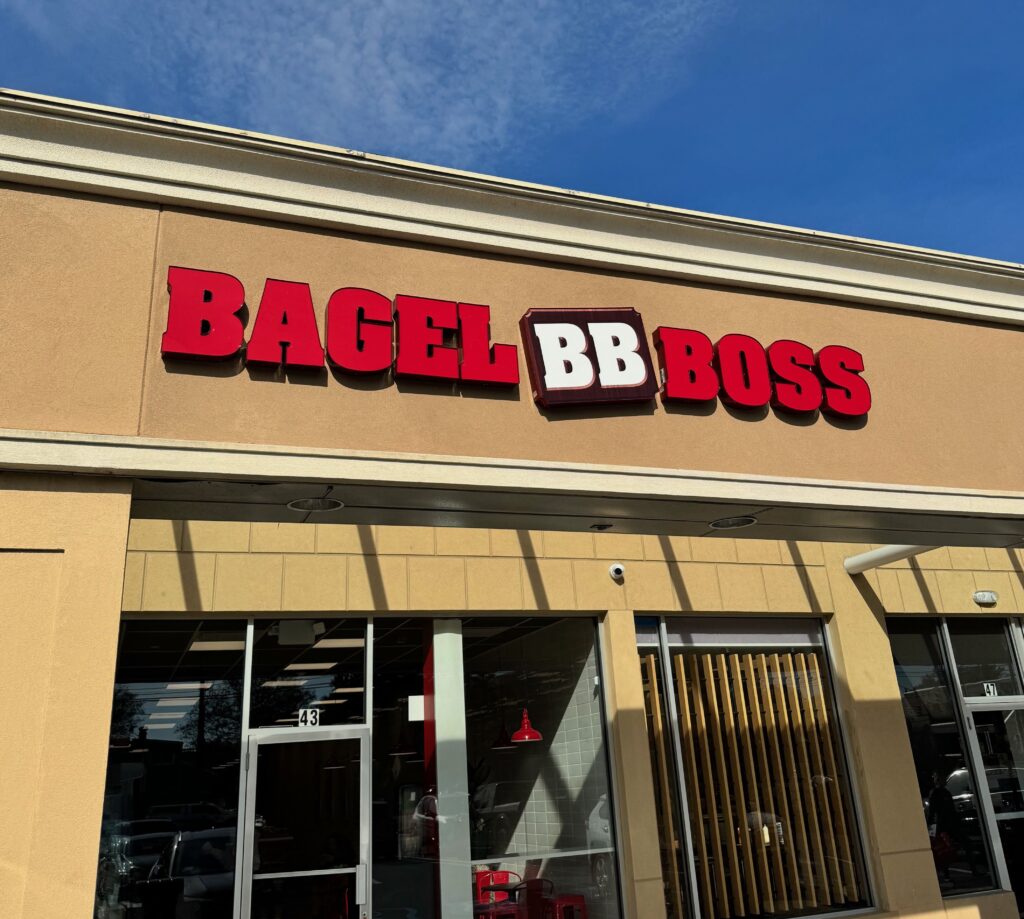 Bagel Boss is a well known bagel chain across NYC, and mostly Long Island, with the majority of their shops obtaining kosher certification.

After 30 years of serving Nassau County, the Carle Place Bagel Boss location shut down early last year. While it was initially unclear what was going to happen with that business, it was eventually taken over by the owner of the New Hyde Park Bagel Boss location.

After a long 1.5 year hiatus, the wait is finally over. Bagel Boss Carle Place has reopened, albeit in a smaller footprint with fewer seats than the previous shop. On the plus side, many of the unique offerings from the NHP location are now available in Carle Place, including their sides, blintzes, and more.
This location is located at 43 Old Country Rd., Carle Place, NY in the Country Glen shopping center. The shop is open weekdays from 5am-7pm and weekends from 6-6. [This is the same shopping center as Chimichurri Charcoal Chicken in Carle Place]

Bagel Boss Carle Place (and a select number of other Bagel Boss locations) is kosher-certified by Cong. Ohr Moshe, Rabbi Asher Schechter.